Sygnowano Fabryka Trzciny vol. 5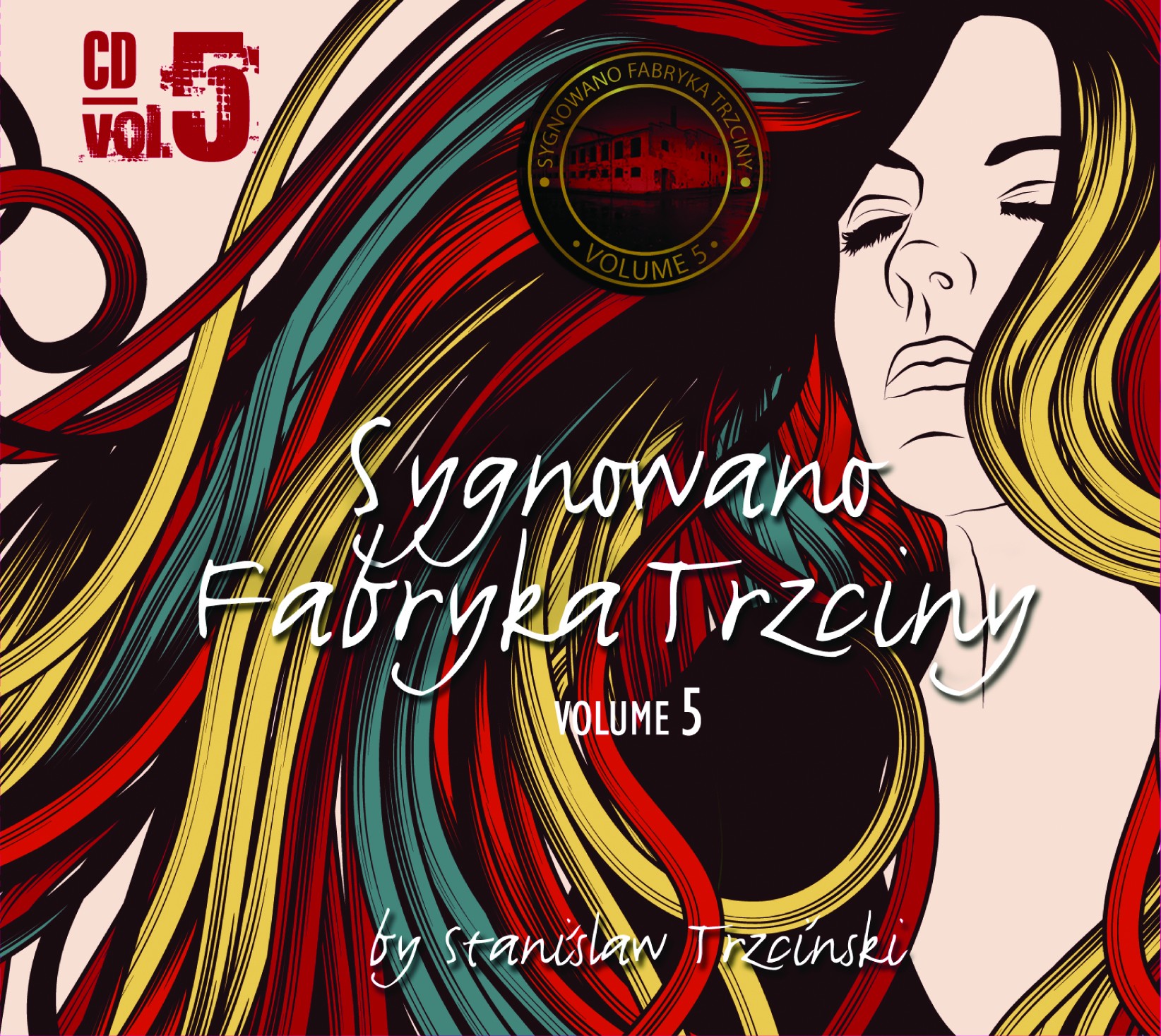 As in the last years, on Sygnowano 5 there are performers how had played in Fabryka Trzciny or its daughter, Skwer. Two premiere songs were prepared by L.U.C. and Nighthawk, Anna Maria Jopek and Dominic Miller. The right and artistically ambitious repertoire for the record published by STX Records and EMI Music Polska was selected by Stanisław Trzciński.
Sygnowano Fabryka Trzciny is a compilation which has acquired a group of faithful fans. The album will traditionally please the lovers of Polish and international music mix of alternative and avant-garde sounds, it will allow the feeling of unique atmosphere of the Warsaw Centrum Artystyczne. It will surprise with more than one thing…
Fabryka Trzciny is a place gathering within itself many artistic entities. Carefully collected programme elements and the openness to innovation and experiments in the sense of widely understood culture and art, allowed Fabryka to achieve unquestioned status of one of the most interesting places on the cultural map of the Capital. In 2009 in the heart of Warsaw, in Krakowskie Przedmiescie Street a daughter centre has been opened – Skwer. There you can also meet many excellent and ambitious creators and performers. It was the music of the artists who performed in Fabryka and Skwer who can be found on the fifth part of the compilation.
On the album you can hear many interesting Polish and foreign compositions, among others the pieces by such performers like: Rebekka Bakken, Fox, Kucz / Kulka, Pustki, Dhafer, Youssef, The Car Is On Fire, Funkstar De Luxe, and the unique premiere recording of  L.U.C, Nighthawks and Młynarski plays Młynarski.
Stanisław Trzciński, responsible for the artistic repertoire choice and the producer of the series of music underlines:  - Sygnowano Fabryka Trzciny is a very popular and appreciated by music fans album compilation. The fifth part will traditionally surprise with many interesting songs by original artists. Special attention should be given to two especially outstanding and premiere recordings. The astonishing version of a composition by my Father Wojciech Trzciński "Male Tesknoty" performed by German band Nighthawk with a featuring a special performance by our Polish Anna Maria Jopek and Argentinian guitarist Dominic Miller, long time co-worker of Sting, and the prepared especially for us by L.U.C. rendition of "Loopdoom" song coming from his latest album, created entirely by modulation of the human voice. I also recommend listening into the interpretation of a song by Wojciech Mlynarski performed by the duo Mlynarski plays Mlynarski "Panowie, bądźcie dla nas dobrzy na zimę". This song comes from a record by the project, which premieres in almost the same time as Sygnowano. It's astonishing with what respect for tradition and with how perfectly sounding arrangements the young generation including Jan Mlynarski and Gaba Kulka paid homage to the achievements of one of the best Polish lyric authors. Out discs are signed only with the best music. And this time it's even more interesting. It's worth listening to!
The album Sygnowano Fabryka Trzciny vol. 5 has been published by STX Records and EMI Music Poland in a digipack. It's worth noticing the new graphics of the series. The partners of the album are Kalmar Company and Dunlop Company.
---
Tracklist for "Sygnowano Fabryka Trzciny" vol. 5
Anita Lipnicka - Car Door

Dhafer Youssef - Wind & Shadows

Nighthawks/Jopek/Miller - Male Tęsknoty

Rebekka Bakken - Say Goodbye To What Is Gone

Julia Marcell - Dancer

Kucz/Kulka - Dead Yet

L.U.C. - Loopedoom

Pink Freud - Monster Of Jazz

Pustki - Kalambury

Raz Dwa Trzy - Już

Młynarski plays Młynarski - Panowie, bądźcie dla nas dobrzy na zimę

Oszibarack - Surfin' Safari

The Car Is On Fire - Ombarrops!

The Poise Rite - Rock & Roll

Fox - Belly of The Beast

Barry White - Let The Music Play (Funkstar's Club Deluxe Edit)

Reni Jusis - A mogło być tak pięknie