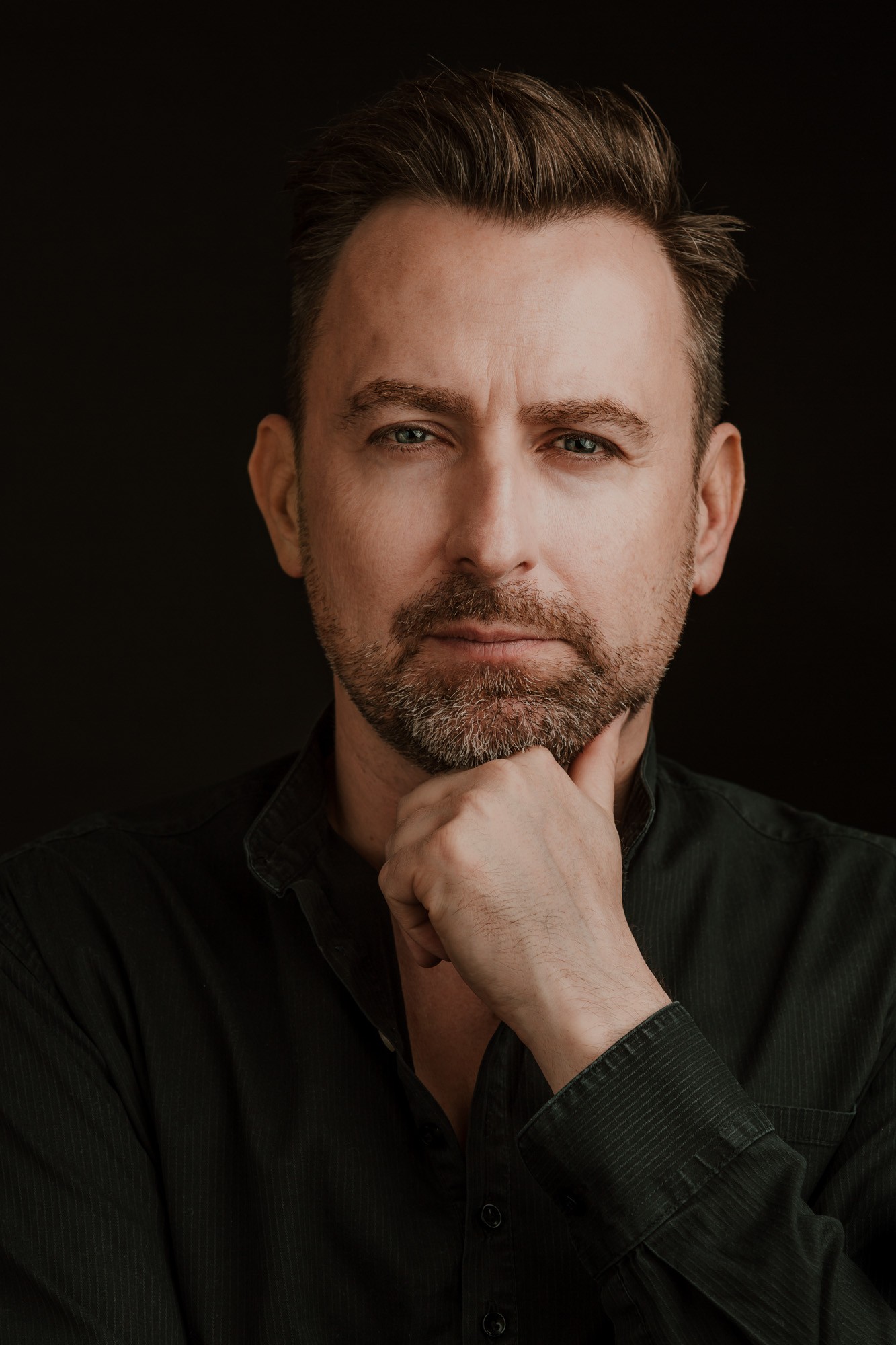 Photo by Monika Kościółek (2021)
Biography of Stanisław Trzciński, PhD

Wikipedia > https://pl.wikipedia.org/wiki/Stanisław_Trzciński_(kulturoznawca)
Academia > https://swps-uni.academia.edu/StanislawTrzcinski
Discogs > https://www.discogs.com/artist/713370-Stanisław-Trzciński
All links > https://linktr.ee/trzcinski
• Cultural expert, economist and publicist, doctor of culture and religion sciences, creator and manager of culture, promoter and producer of concerts, creator and organizer of many artistic events, music publisher, journalist, adviser and music consultant, expert and specialist in the fields of music branding, sound design, audio logo and music marketing, author of speeches and motivational speaker (power speech); also scientist in the field of cultural studies, university lecturer, host of discussion panels, author of radio and television broadcasts; he has been contributing to the music market and the event industry in new Poland since 1992
• The greatest popularity among music listeners brought him music CD series, including Positive Vibrations, as well as the weekly broadcast and CD compilations of the Pinacolada, his program on PiN radio (from 2020 on RadioSpacja.pl) - in this way, as one of the first, since 1997 he popularized in Poland such musical genres as funk, soul, acid-jazz, R'n'B, chill-out, electronic music, club music or world music
• Founder, owner and CEO of the agency STX Music:Solutions™ - from March 2004 to July 2017 it has operated as a phonography record label STX Records; from 1998 founder of the artist impresario agency BA Booking Agency; founder and co-owner of the event agency STX Jamboree since 2005
• The founder and owner of the Polish audio streaming and media services provider and mobile applications: PrzestrzenMuzyki.pl/MyPlaylist from 2020
• Doctor of Humanities in the discipline of of culture and religion at the SWPS University of Social and Humanities in Warsaw (2022) at the Institute of Humanities - honored by His Magnificence Rector of the SWPS University prof. dr hab. Roman Cieślak's doctoral dissertation, written under the supervision of prof. dr hab. Dorota Ilczuk: "In Search of the Typology of Music Audiences in the Age of Digitization"
• Member of the team of the Creative Economy Research Center and teaching associate of the the SWPS University in Warsaw (Chair: Culture and Media)
• Since 2017 lecturer at the Faculty of Humanities and Social Sciences of the SWPS University (Cultural Studies, specialization: Manager-Agent-Producer - masters 2nd degree studies), at the Collegium Civitas in Warsaw (Music in the Media and Commercialization of Projects in Culture - postgraduate studies) - conducts classes on the functioning of the music market, audio & music marketing

• Guest lecturer at the Warsaw School of Economics, the Fryderyk Chopin University of Music, the Polish Academy of Sciences Institute of Art, the Faculty of Management at the University of Warsaw and at the Collegium Da Vinci in Poznań (Creative Film Production)
• He supports pro publico bono authors and artists - actively lobby and publicly promote changes in legislation to improve their working conditions; in his publications, he describes the legal and financial situation of artists in the era of the technological revolution in the digital world, as well as various aspects concerning the functioning of culture, especially the music market
• Winner of the ZAiKS Society of Authors Special Award in 2022 for "long-term contribution to the development of Polish culture"
• Founder and chairman of the board of the Niespodzianka Foundation (from 2018) - involved in the organization of the June celebrations of the anniversary of Poland's regaining freedom and the fall of communism in Central Europe in 1989
• Long-time A&R director (artists & repertoire) of Universal Music Polska (1995-2000), he also ran Mercury Polska label during the PolyGram Polska period
• Caretaker of A&R for such artists like: Edyta Bartosiewicz, Anna Maria Jopek, Kasia Nosowska, Hey, Tadeusz Nalepa, Maryla Rodowicz, Perfect, Ich Troje, Edyta Geppert, Aya RL, Wojtek Pilichowski, Elektryczne Gitary and Kasia Kowalska
• Since 2004, together with his business partner Paweł M. Kwiatkowski, he has realized in Poland and the Great Britain over 150 concerts of artists form Poland and abroad, e.g. Macy Gray, Seal, Grace Jones, Kylie Minogue, Kool & The Gang, Woody Allen & His New Orleans Jazz Band, Al Di Meola, Scorpions, ZAZ, Take 6, Raphael Saadiq, Gregory Porter, Benjamin Clementine, Goran Bregovic, The Brand New Heavies, Giulia Y Los Tellarini, Chambao, Incognito, Anoushka Shankar, Nigel Kennedy, Gabin, M People & Heather Small, Ayo, Count Basic, !Deladap, No Jazz, Dimitri From Paris, The Manhattan Transfer, Sophie Solomon, BBC Big Band, New York Voices, Ive Mendes, Oh Laura and many others, as well as musical programmes (among others with music of The Beatles, The Bee Gees, Abba and Motown)
• He was an organizer of mass events and music festivals, including Pozytywne Wibracje Festival 2010-2012 (the most important international event with soul, funk and R'n'B music in Poland), a concert as a part of the celebrations of the 20th anniversary of freedom recovery in 1989 – It Began in Poland – in the Gdańsk Shipyard for 100 000 people (2009), the PKO BP London Live Festival in Wembley Arena (2008); co-promoter of two editions of the international Jazz Jamboree Festival, one of the oldest jazz festivals in Europe (2006-2007); he was also an executive producer and co-writer of the spectacle Kolęda-Nocka 30 Years After (2011)
• Since 1997 author of 35 multi disc, popular music compilation series, e.g. Pozytywne Wibracje (Golden Records), Pinacolada, Pieprz i Wanilia (two Golden Records), Sygnowano Fabryka Trzciny, After Hours and Global Chillout and also co-publisher of the CD+DVD album Night in Calisia Live – Włodek Pawlik Trio, Randy Becker & Symphony Orchestra of Calisia Philharmonic (2015-Platinum Disc DVD / STX Jamboree / TVP SA)
• Author of the selection of background music in the revitalized retail-restaurant Hala Koszyki in Warsaw for Griffin Real Estate (2016-2019)
• Has provided marketing and music for many clients, e.g. Carlo Rossi (2006-2011) and Orange (2005-2008)
• Obtained licenses to use 16 international hits for the computer game Run The Beat for iOS and Android platforms all over the world (songs known from performances of such artists as: Lady Gaga, Lykke Li, Kasabian, Oasis, Chaka Khan, Aretha Franklin, Jamiroquai, A-ha, Junior Senior, Cyndi Lauper, Kool & The Gang, Boney M. etc.) - for Mousetrap Games (from 2019)
• Since 2004 has mediated for the acquisition of licenses to the world hits in TV adverts for Rossmann Polska, Kompania Piwowarska S.A. (Lech), Vistula Group S.A. (Kruk), PZU S.A. (Stop Piratom Drogowym), PKO BP, Era GSM (T-Mobile Polska), Plus GSM (Polkomtel), Carlsberg S.A. (Karmi), Ronnier Axel Springer Polska (Pani Domu) and Ernst & Julio Gallo Winery (Carlo Rossi)
• From 2004 up until now he has produced over 2 million units of CDs and premium cassettes adjoined to products – added among others to Nescafe Classic coffee and the 6-pack of Lech beer
• From 2007 to 2018 ha was an organizer  and producer, and - together with Bolesław Pawica - script writer and co-director, a ceremonial award galas for the most important Polish Music Awards "Fryderyk" at the Polish Theater in Warsaw, at the Dramatic Theater in Warsaw, in the Sala Kongresowa in Warsaw and at the Witold Lutosławski Polish Radio Concert Studio in Warsaw, continuously for 12 years broadcast in Polish Television Programme 2, Polish Television Programme 1 and Polish Radio Programme 2, with the participation of several hundred stars of the Polish music scene (classical, jazz and entertainment music)
• As an executive producer, music director, as well as a co-director and co-writer, he organized the "100th Anniversary Gala Concert of ZAiKS" at the Grand Theater - National Opera in Warsaw, broadcast in several Polish Television channels, with over 300 best Polish authors and artists (March 19, 2018)

• Expert of the See & Say Academy of Creativity affiliated to the Advertising Creators Club at the SAR Marketing Communication Association (from 2018)
• Manager of Anna Maria Jopek (1997-1999) and Natalia Lesz (2004) and Renata Gabryjelska (1999-2002)
• In addition, since 2003 he has been a regular guest and expert on the music market in information programs on television stations, including TVN24, TVN24 BIS, Polsat News, Polsat News 2 and TVP Info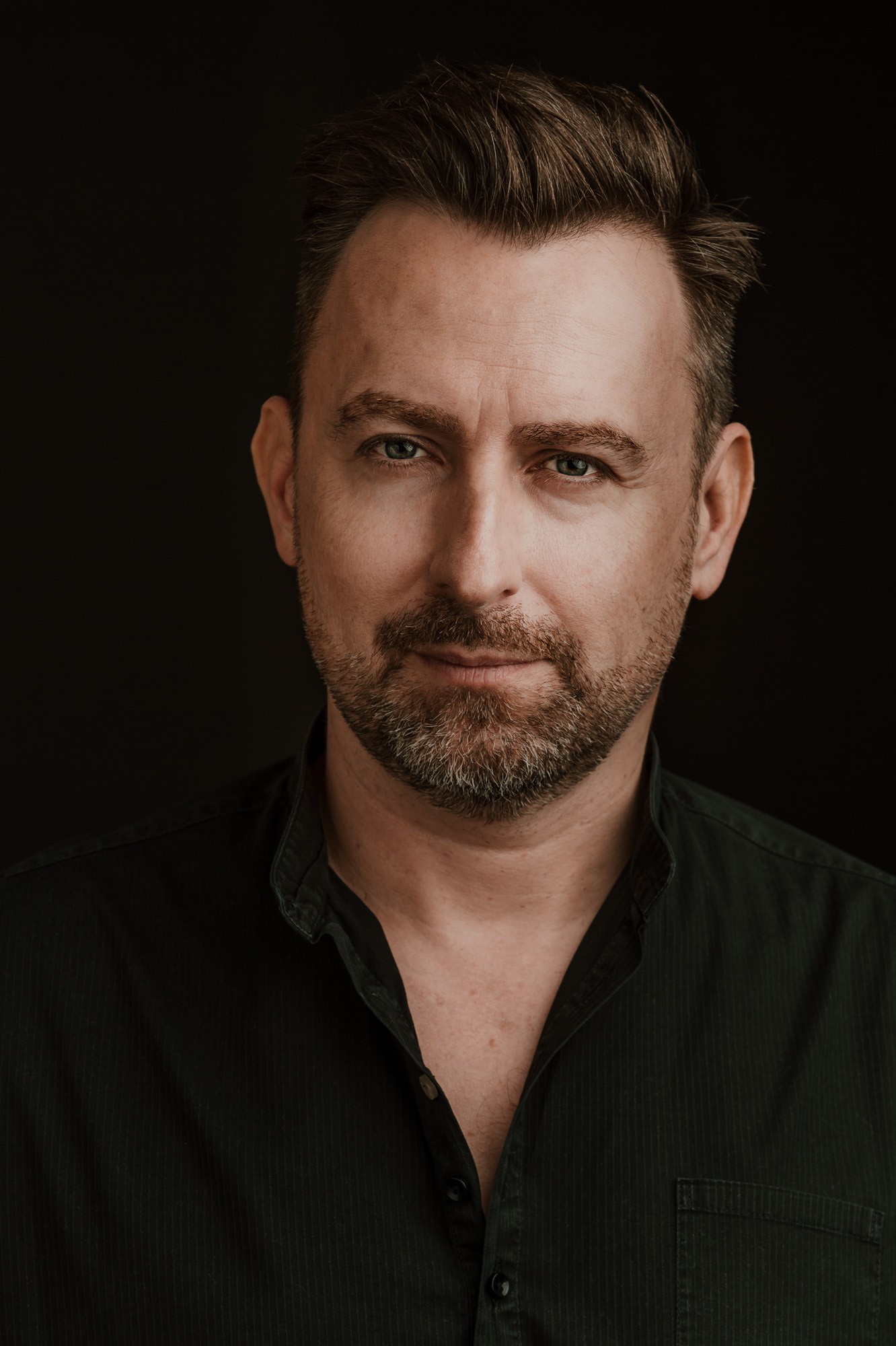 Photo by Monika Kościółek (2021)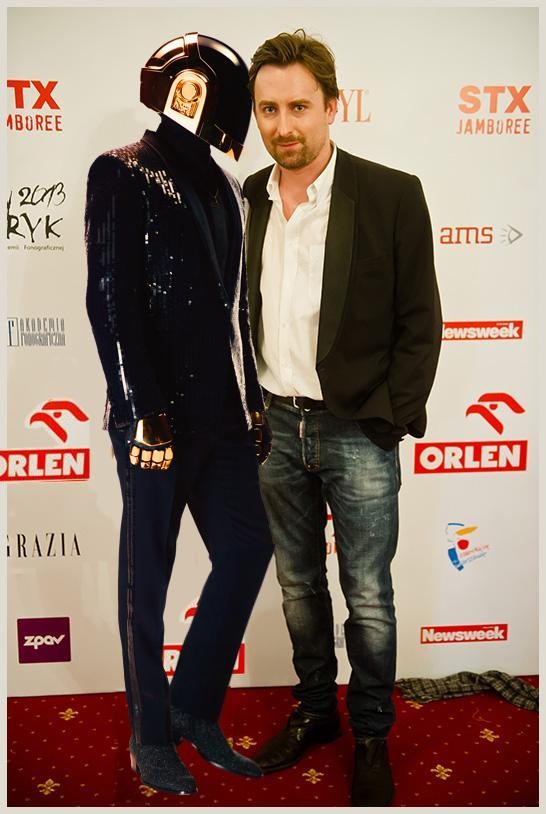 Photo by AKPA (2013)
• Participant, lecturer, motivational speaker (power speech), key speaker or host of discussion panels, as well as scientific conferences, seminars and workshops on culture, music, management and marketing - during Economic Forum in Krynica (2018 & 2019), Sessions of the European Parliament in Strasbourg (September 2018 & March 2019), Spotify Your Brand. All Ears On You conference by Httpool Polska (2022), the 3rd Copernican Symposium of Young Scientists Contemporary Management - Challenges and Threats of the 21st Century at the Nicolaus Copernicus University in Toruń (2017), Creative economy in Poland. Facts and Myths at the SWPS University in Warsaw (2017), the Sound of Inspiration conference (with an episode of Music Brain) at the TEDx Lazarski University (2017), European Music Fair Co Jest Grane (2011-2017), the 3rd and the 1st Polish Music Convention in Warsaw (2015, 2017), the Soundedit - Festival of Music Producers in Łódź (2015), the Mediarun Festival - the Congress of Marketing Directors - Marketing Summit in Warsaw (2014), the Music and Business Conference at the Warsaw School of Economics (2009, 2001, 2013-2014), the Conference of My Enterprise The Band at the Faculty of Management at the University of Warsaw (2011), ILMC - International Live Music Conference in London (2007-2010), the MediaRun Academy workshop in Warsaw (2008), MIDEM International Music Fair in Cannes (1999, 200, 2005-2008), POPKOMM - an international trade show for the music and entertainment business in Berlin (2005) or music marketing management workshop PolyGram International Training Center in London (1998)
• Author of the scientific publication Music marketing on the example of brand alliance, which appeared in the yearbook AUNC. Management - ACTA Universitatis Nicolai Copernici - Management, published by the Faculty of Economic Sciences and Management at the Nicolaus Copernicus University in Toruń, Vol 44, No 2 (2017)
• Member of: the Society of Authors ZAiKS, the Association of the Marketing Communication SAR, Club of Event Agencies KAE, the Society of Audio-Video Producers (ZPAV), the Phonographic Academy (Fryderyk Awards) and the Society of Polish Journalists (SDP); associate of the Forum for Dialogue (Friends of the Forum)
• Member of the Presidium of the Inter-School Committee of Solidarity (Międzyszkolny Komitet Solidarności) and editor of the underground journal "Wydarzenia" (1988 - 1990), collaborated with Jacek Kuroń and the Warsaw Committee for Solidarity during the 1989 elections

• MSc at the Economics Faculty and alumnus of the PWSBiA School of Business and Administration in Warsaw (Marketing and Management Chair 1991/95), student of sociology in the Philosophy and Sociology Faculty in Warsaw University 1990/1991), alumnus of the 60th Wojciech Górski High School in Warsaw (1990)
• Born on 27th of December 1972 in Warsaw
Linkedln profile > www.linkedin.com/in/stanislaw-trzcinski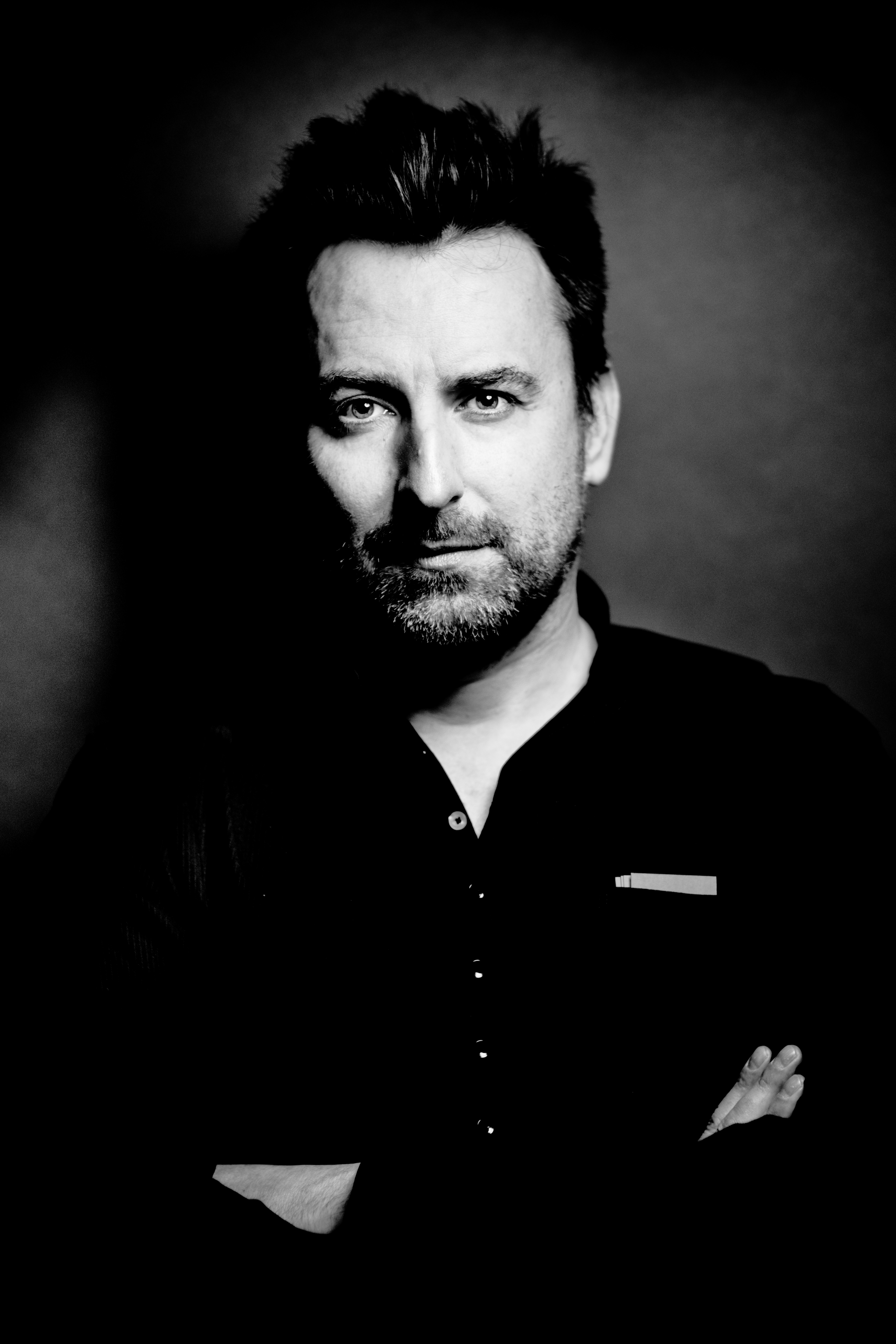 Photo by Daniel Zarewicz/Karpati&Zarewicz (2019)