What is audiomarketing, also called music branding? How do you create professional background music? How is an efficient musical setting generated in public spaces and commercial buildings?
There are multiple spaces where music plays, or should play, an important role. Often times it's more important – than the people managing these spaces judge it to be. We have in mind all kinds of stores, shopping malls, restaurants, hotels, office buildings, apartment buildings, but also large and small service points (beauty salons, hotels, trade shops).
Public playing of music comes with the necessity of paying fees for the music playback towards a mass management company. For the majority of entrepreneurs in Poland this necessary, if small, fee, is a doleful duty. At the same time, the duty to pay opens up a possibility of excellent utilisation of music as a marketing device, with the power of bringing in substantial financial benefit.
Optimising those comparably small monthly expenses should be done by conscious, and as efficient as possible, choice of which music to play and what to play it on and how to find it. In the English speaking world there is an entire branch of science devoted to: the research and classification of the effect of music, suitably delivered, on the customers' consumer decisions in various types of premises.
We will show a few basic rules and directions regarding how to compile the music for the use in public spaces. By doing that we want to encourage you to contact us. We want to prove that the creation of particular playlists geared towards particular spaces and branches of industry is preferable to playing for example the manager's favourite radio station. We hope that you can use this information to increase your sales results.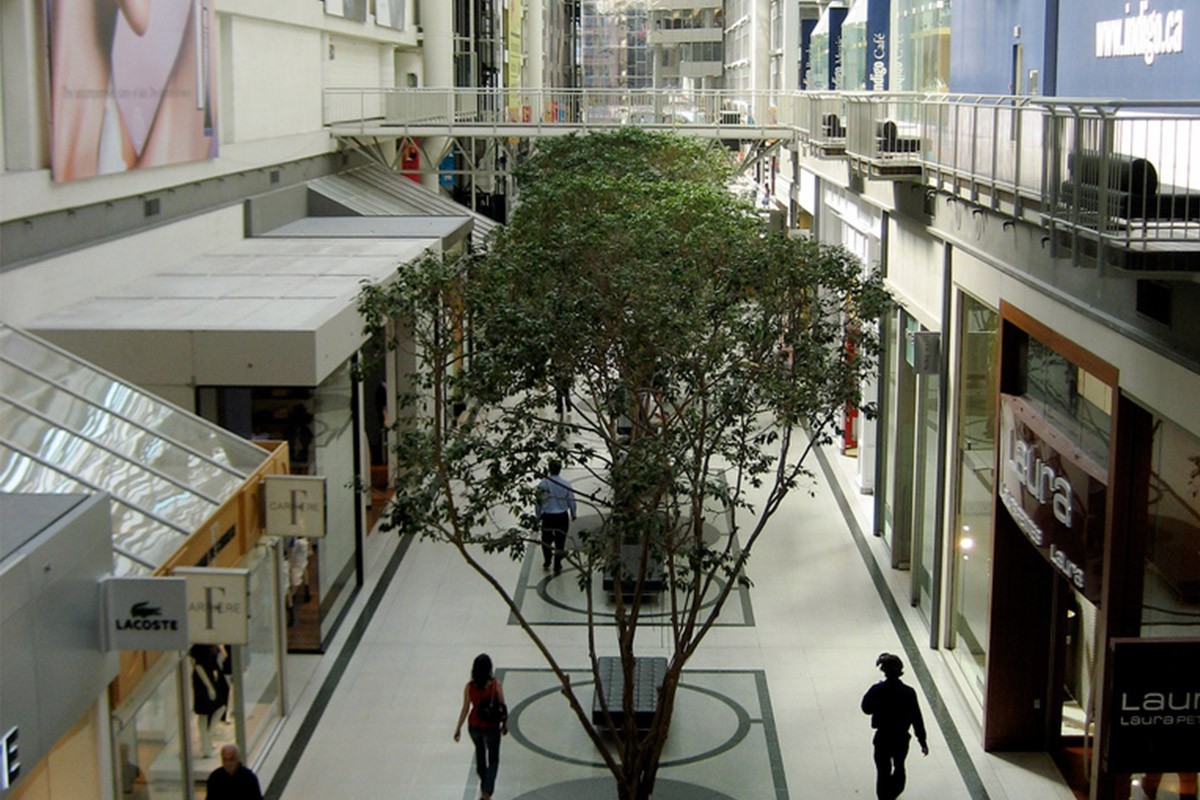 We've been operating professionally in Poland as STX Music:Solutions™ for over ten years in two, interpenetrate, markets: music and marketing.
The first market comprises of music record manufacturers, publishing agencies, management companies and booking agencies, group management agencies, high street and online CV/DVD and mp3 format retail networks, ticket selling networks, music shows and festivals, concert promoters, as well as authors and performing artists. The second market comprises of our clients – businesses and various advertising, PR, media, production, event or digital agencies. Through this channel we are also in communication with the media and public institutions, local governments and the third sector.
Since 2016 Stanisław Trzciński, the creator of STX Music:Solutions™ agency and an acclaimed expert in the music and advertising markets, music journalist and author of 35 music anthologies, has been working on a Ph.D. dissertation on the music audiences in modern times, in particular studying the Polish music audience as at today (as part of this doctoral studies in the SWPS University in Warsaw in the Humanities and Social Sciences Institute).
That's why we are asking you to trust us. In this short publication there is no space to cite the precise sources as footnotes and reading lists. Everything you are reading here is based not only on our professional experience but, chiefly, on scientific research collected over many years all over the world, including Poland. When we for example say 'as indicated in multiple research studies' we do have precise studies in mind. Those papers prove how much you are standing to gain when skilfully utilising original music dedicated to your customers. The majority of those studies are British and American. If you are interested in familiarising yourselves with the underlying knowledge please contact us.
Working with STX Music:Solutions™ you will receive as part of the package the personal involvement of Stanisław Trzciński in creating the playlists. Since 2016 we are organising the music setting for Hala Koszyki in Warsaw – the old, spectacular and well known in the market musical project signed by Stanisław Trzciński. In the Hala Koszyki in Warsaw the music which had been promoted by us and published on records had been found to work. However, not every public space will work with the same ideas. And that's the first hint.
The selection of music should be based on meaningful cues. Hence in the wider world the mechanism for selection and emission of music in various commercial spaces had been precisely researched and analysed. 
It's known why the customer feels odd when they are not hearing music, what kind of music is annoying to them and what renders them indifferent to purchasing decisions. The rules to be used in dedicating music to places are also known – they are geared towards the branch of business they operate in. We also know – based on the behavioural research of music audiences (also in Poland) – which target groups are reacting favourably to particular genres of music. Why not try and apply this in your business?
Human brain research present a mechanism – very precious to commerce – of transfer of emotions from music to the brand. They present that a good choice of music in advertising videos strongly influences their effectiveness. It can be selected in such a way that the advert applies directly to the desired target group. Music, as confirmed by multiple psycho-physiological tests strongly increases the reception of advertising, bringing in desired and subconscious reactions in the audience. What is interesting – the same influence mechanism is being researched in audiences visiting stores and websites. The research is also showing that music can be used to stimulate shopping.
As payers of substantial sums of money towards authors, performers and producers – through mass management companies (such as ZPAV, ZAiKS and STOART) – as an advertising and publishing company – every time we were gaining substantial benefits from this. From another point we were also taking active part in promotional actions intended to raise awareness in music audience and relevant institutions on the great importance, worth and meaning in supporting creative sectors, also in Poland. That is on providing payment and legal means of using cultural works. In such a way that the creators would thrive and not dwindle. At the same time we understand perfectly and support the thinking by using the economical calculations and gains – a priority for businesses, managers and owners. We are one of them. Our customers, who are the most important to us – have the same goals as most of you.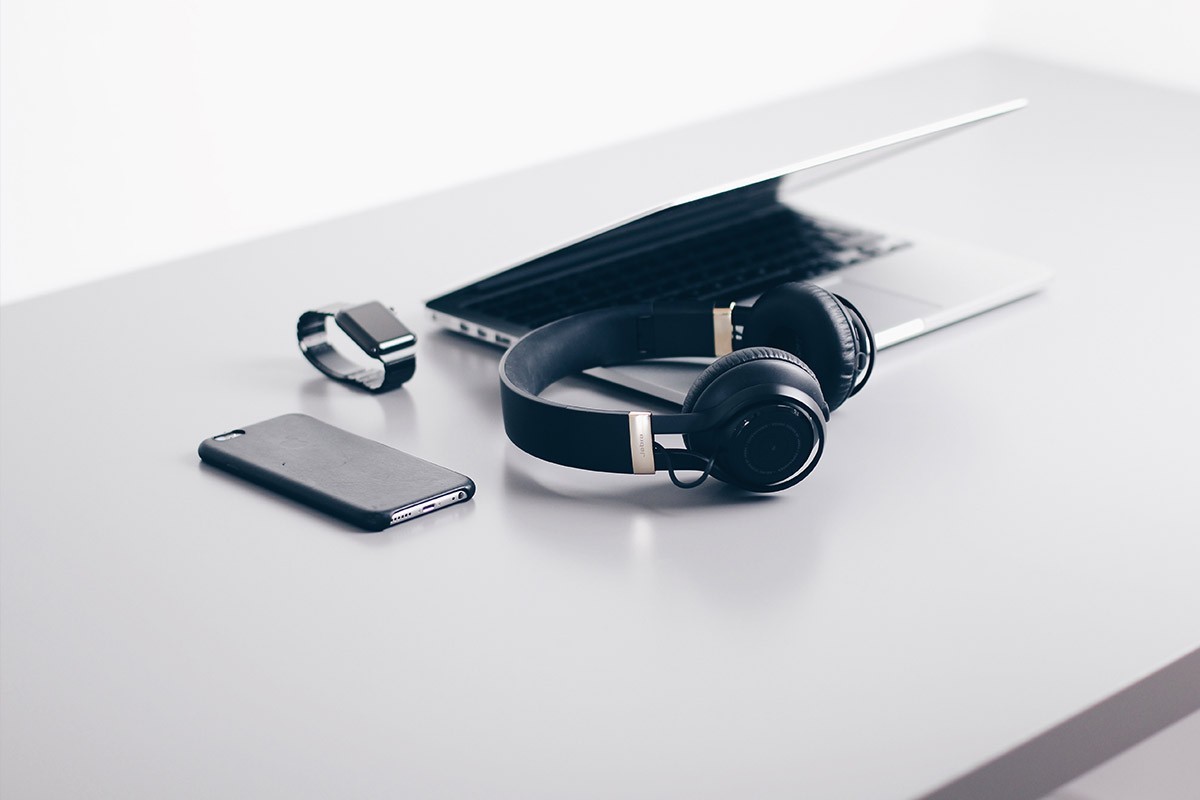 The music playlist are set by us for our customer while adjusting them precisely to the particular type of business.
Below we present what are the groups of businesses requiring separate approach to the music choice. This division is not extensive (it's a simple example), neither is it perfect. Even in one category, e.g. restaurants, we can have conflicting aims which require different playlist dynamic and different emission volume, either so that the customer would stay longer at the table and eat slowly, not wanting to leave or conversely – so that they would consume quicker and free the table up in lunchtime. But it is a start.
This is the main category division of businesses where music should be selected differently, based on different assumptions:
Restaurants, food retail centres, food business, entertainment business 

Grocery stores, apparel stores, boutiques, other shops 

Retail centres 

Banks and financial institutions, insurers

Hotels, spa, beauty salons, hair salons, surgeries

Office buildings, apartment buildings, airports, shop floors 

Centres of culture – cinemas, museums, galleries, etc. Centres of education, local government and state government buildings.
When advising our customers and choosing the music for them we differentiate between music played inside the buildings and outside them, in the street.
Each client is also advised on what kind of equipment, software, applications can be used in each setting. If you chose you can have us purchase the equipment for you, we have the necessary know how and good business relations in this market as well. We can guarantee the best prices.
But what music are we talking about – you could ask. About carefully selected music that is liked by the audience. Skilfully served music must not be accidental, must be original and high quality. You cannot find it easily on the radio and you cannot find it at all in free music catalogues.
Why is it worth it to have us prepare well-chosen playlists instead of using random radio music? Radio emission has one basis fault – multiple commercials. The adverts are dragging the attention of your customers from your products and services. The music on the radio is also specific in recent years – what is nice in the car or even the office rarely works in most of commercial space. This is not influencing the image well.
And why not use the cheaper catalogues which do not require payment of fees? We'd like to point your attention to the commercial efficacy of original popular music and niche music over free music catalogues and royalty free catalogues. The lack of relatively small payments for using those free catalogues is not a saving at all but a fatal business decision.
Well thought of and well emitted music can be an efficient marketing tool in winning your customers' good thoughts. Such tool can influence not only a particular image of the place but also more favourable purchase decisions. Music from budget catalogues (free) is not bringing any positive emotions, it's perfectly indifferent to the customers.
It's worth it to meet with us to talk about your needs. We will prepare and offer and you will be able to choose working with us over many years. We guarantee it's worth it. It's not that the world is wrong, it's more that in Poland many people take the shortcut and miss out. Without noticing how it's done.
We encourage you to contact STX Music:Solutions™. We will advise, help, design for you individual and original musical setting for your space.
To sum it up we would like to say what services are provided by STX Music:Solutions™ and what will be the customer's duties:
---
Work with the customer – to know their goals, needs and business environment with prevision -

Write the brief together – what do we want to achieve

Define a coherent music identification strategy for a particular space (up until this point there are no fees)

Select music for any type of business and any type of public space

Select exclusively original and high quality music

Work on foreign and Polish repertoire 

Prepare for the particular space and individual music clock for with zone divisions, times of day divisions, days of the week divisions 

Select and prepare for the particular space, catalogues filled with music offerings divided by genres, with descriptions and recommendations on how to use them in your space. 

Finally we select and chose the music – giving over to you a set of music as large as agreed (initially it's usually 500 to 1500 pieces/files divided in catalogues) on a memory carrier of your choice.
---
An option to pass over to you the license to use the name Stanisław Trzciński to mark your music selection during your promotion or within your building.

An option to prepare PR material and promotional material for the client as part of information to your public that you are using the music and working with STX Music:Solutions™ and/or with Stanisław Trzciński, with the additional communication of this fact by STX Music:Solutions™ through their channels. 

An option of training and familiarisation of your employees by STX Music:Solutions™ on how to use the catalogues with selected repertoire, coordination and oversight and training in using the music in your building, sound testing etc. 

An option of additional corrections to the catalogue and repertoire choices during a prearranged period (usually 1-2 months) 

And options of permanent servicing by STX Music:Solutions™ and Stanisław Trzciński through monthly top ups of catalogues (to search, obtain and select new music in agreed quantities once per month), including taking into account special requirements by the building owners and their tenants. This includes changes to catalogues and potential creation of new ones. Specifically selected mp3 files prepared by STX Music:Solutions™ with select repertoire, divided into catalogues. 

An option to advise on and to purchase the equipment and software or applications to emit music (with installation or without)., including amplifiers (or without) 

And option to advise and/or organise live events in your buildings (DJ, DJ + instrument musician, instrument musician, music groups)

And option of consultation and preparation by STX Music:Solutions™ at the choice of the client, music, or word and music pieces, to be used to identify the building directly. A fragment of a selected piece will become a musical business card – a sound logotype for the public space. We will use it in the building, in the events, advertising videos, and internet promotions, building presentation and press meetings with journalists and the media and in official events in the building. The STX Music:Solutions™ will offer the customer help in buying the license (copyright and performing right and producer right) for a selected number of years with an option to extend. Such license is valid in the Republic of Poland. The precise field of usage will be agreed in subsequent phases.

An option of a project of a musical anthology created by STX Music:Solutions™ for the image, and signed with the name of your public space, along with ideas to distribute and with streaming channels in the internet. After starting this work we will deliver a separate presentation on this subject and know how.
---
Your duties:
We will agree a monthly fee with you (depending on the volume of work) and/or licenses, only if: the decision is made on permanent actualisations of music repertoire and/or when we are servicing the online software with playlists and random playlists and/or if using the image of Stanisław Trzciński as the author of musical setting and/or music brands which we own (e.g. Pozytywne Wibracje, Pinacolada, Pieprz i Wanilia, Global Chill-out, After Hours and others) for a period not shorter than 24 months.

We will agree a one-time fee (depending on workload) only if there one of the conditions mentioned above is met

In the case of a music piece used to identify a building in promotions or in the case of creating a musical anthology on CD and/or streaming service there will be a separate quotation, cost estimate and project if the client is interested and makes the request.
---
Additional and optional duties on your side:
In the event of purchase/installation of equipment, applications and programs – we will provide a cost estimate

In the event of consultation or live music organisation – we will prepare a cost estimate (or just consultation, or with additional choice and signing, or including event organisation and booking of events) 

In the event of a music piece for promotional identification of a building or creating a music anthology on CD and/or streaming service – separate cost estimate, quitation and project after the client expresses interest and makes the decision.