Sygnowano Fabryka Trzciny vol. 3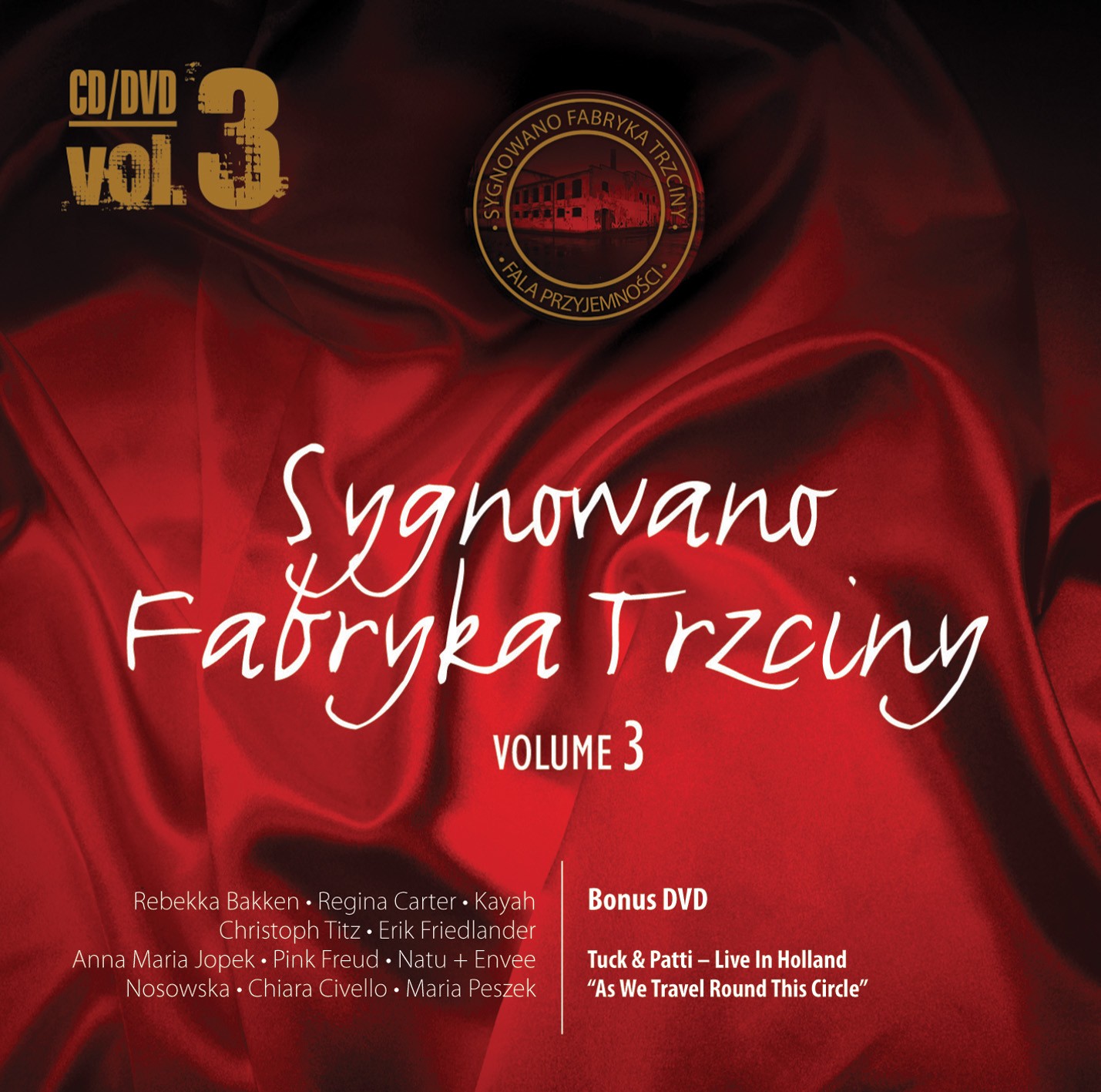 On the 31st of October 2008 a third part of the best selling compilation "Sygnowano Fabryka Trzciny" was published.  Stanisław Trzciński – chairman of STX Records and the author of the compilation enclosed on one disc the essence of what is the best in the music repertoire of the Warsaw Fabryka Trzciny.
On the disc, published by STX Records and Universal Music Polska, there are music pieces by artists who have in recent years performed on stage of the many times award winning, country famous Warsaw Centrum Artystyczne Fabryka Trzciny.  Carefully selected music repertoire of the third part of "Sygnowano Fabryka Trzciny" is a mix of new sounds, avant-garde but accessible. It contains what is the best on Polish and international music scene.
The publication of the record in 2008 coincides with a very particular anniversary. Five years of life of Fabryka on the Warsaw map, writes in the introduction to the album Stanisław Trzciński. The third compilation shows again how very original and varied place the Fabryka is. The artists who have played here are simply very good and often "go against the stream". Avant-garde.
The premiere party for "Sygnowano Fabryka Trzciny vol. 3" happened on the 24th of October this year. On stage there were distinguished Polish jazz musicians Piotr Rodowicz and Tomasz Filipczak with friends who performed the music of Seweryn Krajewski in new smooth jazz arrangements. "Czekasz Na Tę Jedną Chwilę" is also present on the promoted compilation. The album is a collection of the most interesting songs by artists like: Anna Maria Jopek, Kayah, Pink Freud and Chiara Civello and Regina Carter.
The compilation, as the last two parts, contains a special surprise. This time it is a DVD with a recording of the  "As We Travel Round This Circle" concert by the duet Tuck & Patti, music star in Holland who was a guest in Fabryka.
The media patrons of the record were: Radio ZET, AMS, Wprost Weekly, Gazeta Prawna, ELLE monthly, A4 Magazine, The Warsaw Voice, Videoboard, Vh1 TV, cgm.pl and Wirtualna Polska portal.
---
Tracklist for "Sygnowano Fabryka Trzciny" vol. 3
CD
Pumali Panthers - In Style and In Rythm

Regina Carter - A-Tisket, A-Tasket

Rebekka Bakken - Love May Seem Hard

Chiara Civello - My Broken Heart

Marcin Wasilewski Trio - Diamonds & Pearls

Kayah - Santana (MTV Unplugged)

Tomasz Filipczak, Piotr Rodowicz i przyjaciele - Czekasz na tę jedną chwilę

Christoph Titz - The Deal

Erik Friedlander - Dream Song

Anna Maria Jopek - To, co nienazwane

Pink Freud - Dziwny jest ten kraj

Motion Trio - U-Dance-Jerusalem

Maria Peszek - Muchomory

Natu + Envee - Lion Girl

Pustki - Królowa Marsa

Nosowska - UniSexBlues
DVD
Tuck & Patti - Live In Holland "As We Travel Round This Circle"