Pinacolada vol. 4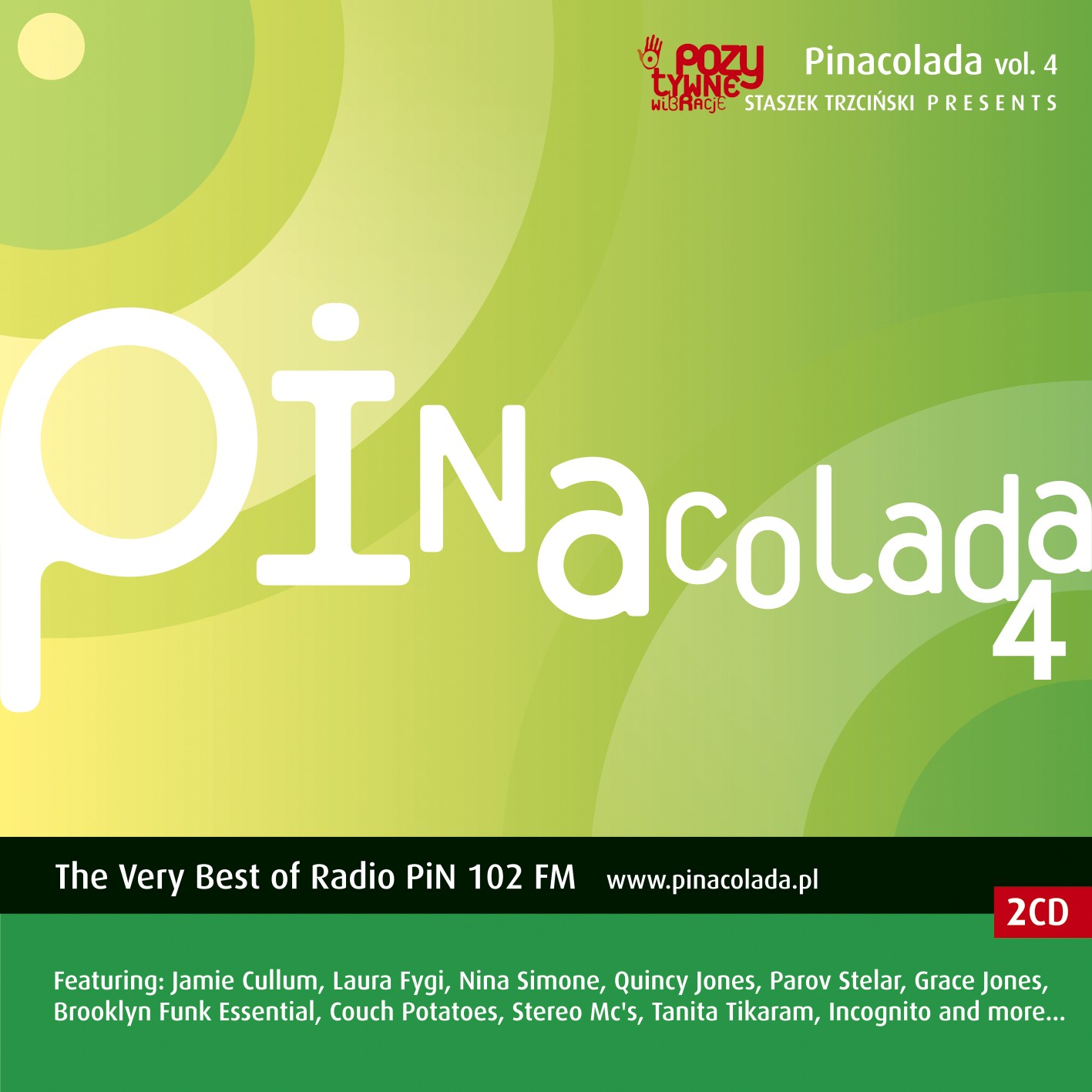 The long awaited, fourth part of the cult series Pinacolada was premiered on 29th of May 2006.
Third time lucky. And then Art. The fourth time – this announces the fourth edition of this music cocktail Emil Marat, the programme director of the Warsaw Radio PiN 102 FM. We are convinced that you will not be bored by the steady search for the common denominator between immortal music from the pats and newer sounds – he adds. – The first disc in the series is one of the best I ever put together in the recent years – admits Stanisław Trzciński, the chief of STX Records – co-publisher of the album and creator of the Pozytywne Wibracje series, who's been engaged with from the start .
Emil Marat: After the work and fund accompanying the creation of four editions of Pinacolada we are now certain: the main pillar of the bridge we try to raise is jazz. With all – blesse and sometimes cursed – capacity of this word. We don't want for Pinacolada to be "trendy". We try to make it "jazzy". Thanks to this it's not losing flavour. Have we succeeded? Try for yourself.
The repertoire was selected for you as usual by Stanisław Trzciński, Marcin Sobesto & Emil Marat.
The music in the compilation THE VERY BEST OF RADIO PIN 102 FM
---
Tracklist for "Pinacolada" vol. 4
CD 1
Incognito - We Got Music

Jamie Cullum - Mind (Track Remix)

Couch Potatoes - Cool Ride

Bella Donna - Ebatule

Quincy Jones - Ai No Corrida

Stereo Maracana - Freestyle Love

Soulive & Robert Randolph - Crosstown Traffic

Nina Simone & Grooverider - Ain't Got No, I Got Life

Lemon - Won't You Join Me For A Drink

Sara - The Vices

Stereo MC's - Set It Off

Paula Lima - Tiv Razao

Digital Bled - Rock It

Hird - Keep You Kimi

Leela James - Music

Gwen Mc Crae - Funky Sensation

Grace Jones - Unlimited Capacity For Love

Laura Fygi - It's Crazy
CD 2
Tanita Tikaram - And I Think Of You - E Penso A Te

Espirito - Canto De Orfeo

Doctor Jazz's & Universal Remedy - Une Mondesans Firme

Wolfgang Dauner - Take Off Your Clothes To Feel The Setting Sun

Ulrich Schnauss - If You've Never Been Away

Parov Stelar & Odette De Maio - Faith

Laidback - Blue Lagoon

Mystic Diversions & Nadine Renee - Jeneiro

Raul Orelana & J Bonell - Entre Dos Aguas

Zebraville - Malatonine

Kad - Come As You Are

2 Men 4 Soul - Sex Me

Christopher Goze - About Us

Anita Riegler & Parov Stelar - The One

Brooklyn Funk Essential - Take The L Train