Pozytywne Wibracje Dance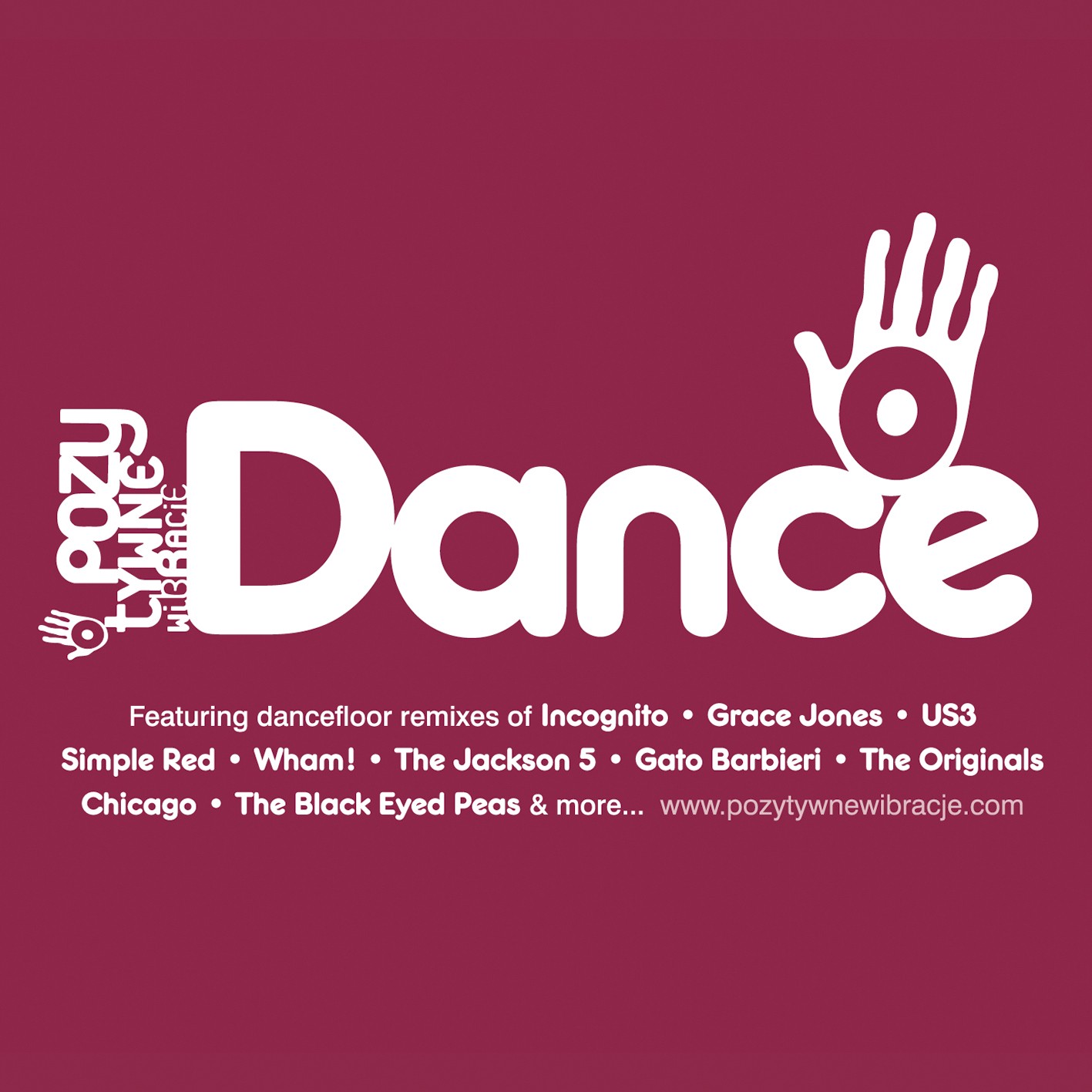 On May 8th 2006 the long announced three new flavour-thematic series were published, marketeded with the logo of the popular compilation "Pozytywne Wibracje": Pozytywne Wibracje Dance, Pozytywne Wibracje live, Pozytywne Wibracje Classics.
Thanks to the PW Dance album you can have a club party at home.
Listeners can find on them interesting discoveries and unusual standard, assiduously gathered for many years by the creator and producer of the series – Stanisław Trzciński. "Each thematic album is a separate adventure, a separate excursion into the world of music" – says Stanisław Trzciński. He adds: "Live is the artists from Pozytywne Wibracje in their best live performances, Classics is the 70s and 80 in the strongest set imaginable, Dance is the Pozytywne Wibracje pieces in remix, dance versions, club versions and best house versions". In short: Live is to listen, Classics is to retro party and dance is a good stylish club party.
For the first time in history the Pozytywne Wibracje albums are single disc – and each contains over 80 minutes of best music. The price of one album is accessible. This is the equivalent of the price of a single Polish record. The albums were published in De Luxe versions. In a metallic coloured wrap there is a box with a disc, a pleated booklet and lovely polygraphed finishing.
The intensive promotion of three new flavours of Pozytywne Wibracje had begun during the advertising campaign for Pozytywne Wibracje vol. 7 (intensive campaign September – November 2005 + a concert of world famous star Macy Gray in Warsaw – an event in Sala Kongresowa and Fabryka Trzciny). In May 2006 in Programme 1 in TVP there were ca. 70 spots advertising the Audio tele competition and presenting the front covers of the premieres discs of Pozytywne Wibracje. On top of that there were outdoor advertisements – citylights in Warsaw and a 1000 billboard campaign in all the Intercity trains and a banner on EMPIK Nowy Świat store and 100 radio advertising sport in Radio PiN 102 and a large campaign in Onet.pl and press adverts in magazines Viva and A4.
The main sponsors: Orange – PTK Centertel. Partner: Lufthansa. Media patronage: Clear Channel, BR TVP SA, Metromedia, Radio PiN 102 FM, MTV, Przekrój weekly, Viva! Biweekly, A4 monthly, Empik, Onet.pl
PUBLISHERS: universal Music Polska in cooperation with STX Records.
---
Tracklist for "Pozytywne Wibracje Dance"
The Originals - Down To Love (Dim's Disco Citay Remix)

The Jackson 5 - Body Language (Do The Love Dance) [Fat Camp's Lovedance Edit]

Chicago - Street Player

Shapeshifters - Lola's Theme

Bodyrockers - I Like The Way (Full Length Version)

Inaya Day - Nasty Girl (Riff & Rays Remix)

The Black Eyed Peas - Let's Get It Started

Simply Red - Your Eyes (Mousse T Super Funk Edit)

Plantlife - When She Smiles She Lights The Sky (4Hero Remix)

US3 - Tukka Yoot's Riddim (Roberto's Riddim Remix)

Grace Jones - La Vie en Rose (Original Tom Moulton Mix)

Floris - You and I (DJ Maestro Remix)

Gato Barbieri - I Want You (Album Version ? Dim's re-edit)

Wham! Feat. George Michael - Club Tropicana

DJ Adamus Pres. Wet Fingers - Nu Limit (DJ Adamus & Mafia Mike Short Mix)

Incognito - Always There (David Morales Remix)