Pinacolada vol. 1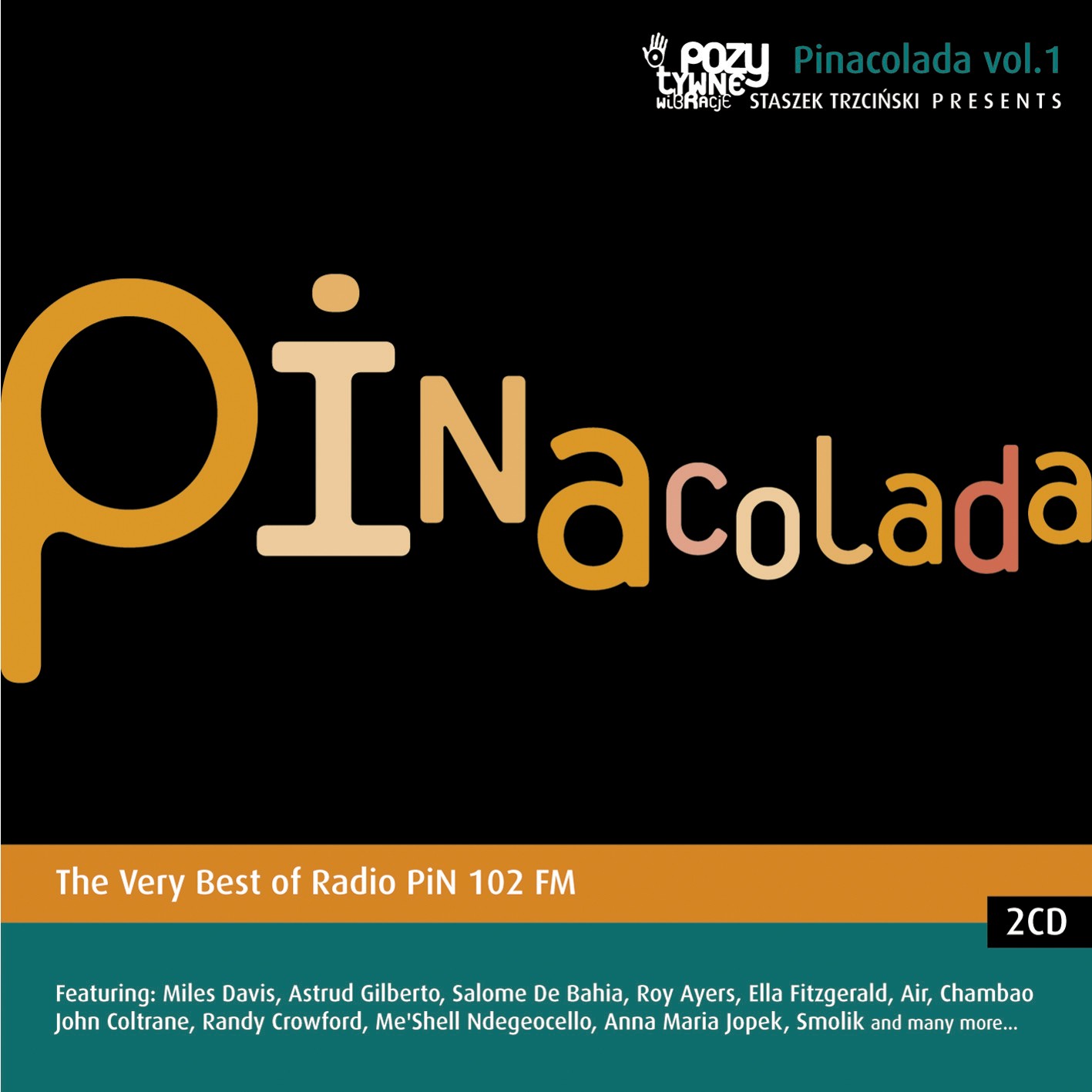 In the double disc album (2CD) there is mainly smooth jazz, chill-out and classic soul. There are classics in the style of Astrud Gilberto, Nina Simone, Ella Fitzgerald, John Coltrane and Miles Davis. There are also a few more modern pieces, which are usually called "new sound" such as Thievery Corporation, Air, and Zero 7.  Additionally the Brazilian sounds in the style of Salome de Bahia and Chambao, and smooth jazz climate signed by Groover Washington Jr, Me"Shell Ndegeocello, Randy Crowford and Natalie Merchant.  All those are connected by affinity of sounds – classy and stylish.
Pinacolada is beauty with a discreet smile shining in the setting sun. Next to it on the beach is a jar of rum, or – let's not avoid directness – Pinacolada, that is a truly delicious coconut run drink matching the holiday afternoon atmosphere.
We have to notice the excellent level of this publication. The two disc album is simply lovely to hold in the hands, and even lovelier to play on a players, no matter where, in the car or at the party. The PiNalocada climate was cooked up by Stanisław Trzciński, creator and producer of Pozytywne Wibracje and the creator of Radio PiN – programme director Emil Marat and studio director Marcin Sobesto.
The publishers are STX Records and Universal Music Polska – those companies have signed a permanent agreement for the Pinacolada. The compilations will be published twice a year. Media partners of the first album of the series are: Polityka, Twój Styl, Życie Warszawy "Po godzinach" and MTV Classic.
---
Tracklist for "Pinacolada" vol. 1
CD 1
Salome De Bahia - Outro Lugar

Roy Ayers - Fever

Me'shell Ndegeocello - The Way

Miles Davis - The Doo-Boop

Remy Shand - Take A Massage

Azymuth - Linha Do Horizonte

Gazzara - Spirit Of Summer

Natalie Merchant - Carnival

Dave Grusin & Lee Ritenour - I Heard It Through The Grapewine

Un Cat - Midnight

3-11 Porter - Surround Me With Your Love

Dub Pistols - Problem Is

Chumbawamba - One Way Or The Other

!DelaDap - Amaro Shavo

Pinacolada-All-Stars & IMTM - Terapia Del Amor

Anna Maria Jopek & Voo Voo - Czas pomyka

Robert Amirian Feat. Kayah - Sen Nocy Letniej
CD 2
Randy Crawford - You Might Somebody

Groover Washington Jr & Bill Withers - Just The Two Of Us

Chambao - Ahi Estas Tu!

Astrud Gilberto - Fly Me To The Moon

John Coltrane Quartet - Too Young To Go Steady

Jamie Cullum - What A Difference A Day Makes

Joseph Baldassare - Whisper

Patricia Kass - If You Go Away

Nina Simone & Jaffa - Black Is The Color Of My True Love's Hair

Ella Fitzgerald - Wait Till You See Him (De Phazz Remix)

LTJ Experience - And I Love Him (Remix)

Smolik Feat. Mika Urbaniak - OM

Thievery Corporation - A Guide For I & I

Saint Etienne - The Process

Gabin - La Maison

Zero 7 - Give It Away

Air - Playground