Pieprz i Wanilia vol. 5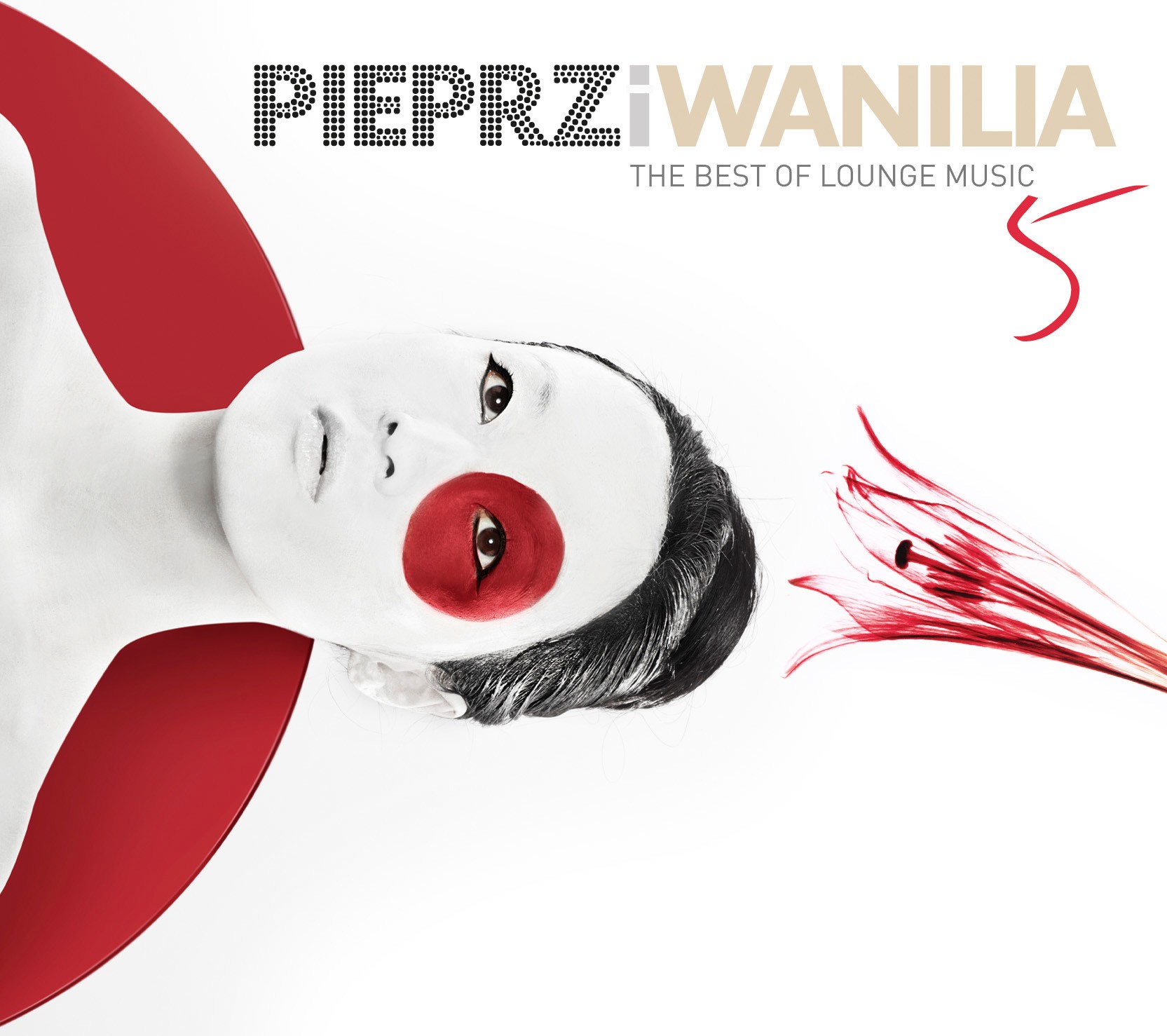 On the 28th of September 2010 on the market there appeared another long awaited, fifth edition of the compilation Pieprz I Wanilia. This legendary series, created by Stanisław Trzciński, for many years has been serving listeners with astonishing sounds from all over the world. On the fifth part there is, traditionally for the series, atmosphere, surprise and variance. On the double album we are not missing important and well known bands. Among them there are: Thievery Corporation, Beirut, Natacha Atlas, Caravan Palace, Dead Can Dance, Natalie Cole, Incognito and James Brown.
Pieprz I Wanilia vol. 5 – The Best of Lounge Music is a musical journey over many genres of music to the farthest reaches of the globe. On two discs apart from fully exotic pieces there are also such great hits as Papa Was a Rolling Stone, Smells Like Teen Spirit, Strawberry Fields Forever, La Bamba, If I Ever Loose My Faith In You and It's a Man`s World in unexpected settings. This time the musical journey is started by Natalie Cole, and finished with a series of Hindu hits from the bhangra genre and Asian chill-out. Inside there are all manner of musical styles, like for example Arabic, African and Latino. The album Pieprz I Wanilia vol. 5, published by STX Records together with EMI Music Poland is over 160 minutes of music from the border of nu jazz and chill-out, with an admixture of various ethnic sounds. The series has achieved two golden discs. The latest, fifth edition, due to a two-year break has achieved a great retails success.
Stanisław Trzciński, the author and originator of the Pieprz i Wanilia series says: I'm mightily pleased that thanks to this series I was able to combine my two great passions – music and travel. The fruit of those passions is Pieprz I Wanilia. I was always astonished and also happy that this series is the bestselling compilation in our catalogue. This year, after a longer break, this is really a musical tsunami by the Vistula River. Again I've given over to the fans of world music another dose of excellent music works. And what works! I looked for sounds from the farthest reaches of the globe, noble, energetic and atmospheric arrangements. I hope that again I was able to surprise the fans of the series with the variety of presented music. This year's musical adventure begins with European and American classics, with stops in the hot Cuba, Mexico, fiery Spain and exotic Far Est. Hindu, Arabic, African sounds are themes which could not go missing from the next instalment of one of the most popular compilations with lounge music in Poland. What is characteristic to the Pieprz I Wanilia series is diversity and interesting repertoire, which is appreciated by the faithful fans of the discs published by us. Thanks to the fans of our series the second and third part of Pieprz I Wanilia has attained the Golden Disc status.
The fifth part of the Pieprz i Wanilia compilation has arrived in the market in 28th of September 2010 and traditionally it was published in the Digipack 2CD Deluxe Edition.
The partners of the publication are: Lemongrass Oriental Restaurant & Bar, firma Kalmar, translation service Kontekst, MULTICO WELLNESS & SPA, Yeti, Speak Up, Evergreen shop, Biosfeera Restaurant, India Curry Restaurant , W Biegu Cafe.
---
Tracklist for "Pieprz i Wanilia" vol. 5
CD 1
Intro

Natalie Cole - If I Ever Lose My Faith In You

Incognito - I Can See The Future

George Duke - Dog-Man

James Brown - Sunny (Funk Master J.B. VS Funk Master J.S. Hardboiled Remix)

Lenni Sesar - Morris Park (Bonde de Role Remix)

Pete Rodriguez - I Like It Like That (Aaron Jerome Remix)

La-33 - La Pantera Mambo

Montefiori Cocktail - Hung Up

Los Fabulosos Cadillacs - Strawberry Fields Forever

Mongo Santamaria - La Bamba

Dolores Vargas - Jamalacha

Doris Day - Perhaps, Perhaps, Perhaps (Quizas, Quizas, Quizas)

The Platters - Volare 3

Reptile Palace Orchestra - It`s A Man's Man`s World

Angus & Julia Stone - Paper Aeroplane

Almasäla - Asoma Tu Carita

Novalima - Mandinga

Dead Can Dance - Persian Love Song (live at the Mayfair Theatre)
CD 2
Beirut - Nantes

Bukky Leo & Black Egipt - The Vision

Jan Wouter Oostenrijk (JWO) - Caravan

Malik Adouane feat. Melvin - Papa Was A Rolling Stone

Caravan Palace - Suzy

Tim Whelan - Smells Like Teen Spirit

Achanak - Tut Guhia

Rajinder Malhar - Deor Tera

Amrik Babbal - Maan Doabe Da

[Tigerstyle] Kaka Bhaniawala - Nachne Nu Dil Ta

[Tigerstyle] Shizzio, Savana, Maxwell & D - Maharaja

[Tigerstyle] Mangi Mahal, Vybz Kartel & Nikitta - Balle! Shava!

[Tigerstyle] Labh Janjua & Iceberg Slimm - Akh Mastani

[Tigerstyle] Lehmber Hussainpuri - Jatt Mele Chaliya

[Tigerstyle] Bill Singh & Lady Ru - Dil Lutke Legayi

Thievery Corporation - Satyam Shivam Sundaram

Natacha Atlas & The Mazeeka Ensemble - Ya Laure Hobouki