Pieprz i Wanilia vol. 4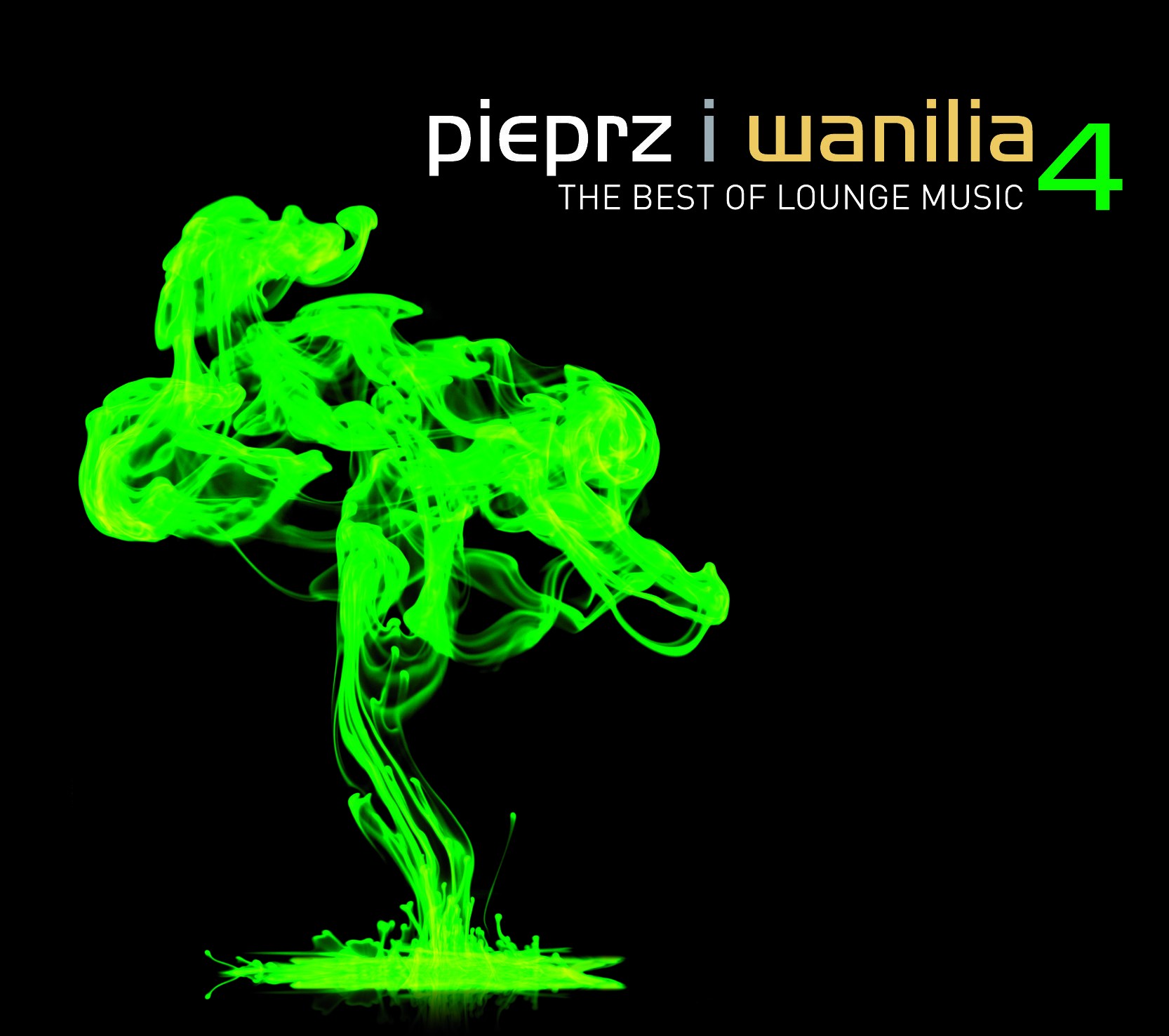 On 23rd of November 2007 in the stores appeared the fourth edition of the album "Pieprz i Wanilia vol. 4 – The Best of Lounge Music". The repertoire for the publication by STX Records in conjunction with EMI Poland, was selected by the author and originator of the series – Stanisław Trzciński.
On two sumptuous discs there were presented the tastiest musical pieces brought from the furthest reaches of the world. Fresh, fashionable, undiscovered to date ethnic sounds were presented in uncommon remixes of the best contemporary producers. Lovers of exotic rhythms will find many interesting themes – Hindu, Brazilian, African, and even Peruvian sounds will take is on a faraway musical journey.
Author of the latest album has prepared for the listeners also a few surprises. The musical journey with the fourth part of "Pieprz i Wanilia" is not only interesting, but also full of astounding, lovely surprises. Among the surprises there is a fashionable recently Bollywood style piece, an ethnic version al well known "I Can't Get No Satisfaction", or the charming Shivaree with "Goodnight Moon", known from the second part of the film "Kill Bill".
The first disc of the album is mostly musical tales, the second is mostly the "roots" music – reaching for the roots. Among the artists whose music found its way to the album are: Astrud Gilberto, Chambao, Thievery Corporation, Jamiroquai, Tony Bennett & Billy Joel, Jose Feliciano, Patricia Barber, The Dining Rooms, Toots Thielemans, Us 3, Mo' Horizons.
The albums "Pieprz i Wanilia" published in the exclusive Digipack 2CS Deluxe Edition are a modern mix of ethnic sounds of world music with standards and chill-out and lounge music as well as audible exotic elements.
The "Pieprz i Wanilia" series, created from the combination of passion for music and travel, was dedicated by Stanisław Trzciński to Elzbieta Dzikowska and Tony Halik – the people thanks to whom the passion started.
Media patronage over the "Pieprz I Wanilia" series was picked up by: Programme Drugi Telewizji Polskiej, VH1, Radio PiN 102 FM, Brief, Wprost, WiK - Wprost i Kultura, Elle, A4, travel magazine Voyage, and Onet.pl.
Partners of the album are: Centrum Medyczne LIM, Flash Press Media, Multico Wellness & Spa, Video Outdoor, Ale Gloria i Merlin.pl.
---
Tracklist for "Pieprz i Wanilia" vol. 4
CD 1
Pascal Of Bollywood - La Vie En Rose . . . Indien

Abdullah Ibrahim - Ishmael [Stephan Rogall Remix]

Us 3 - Get Out [Bossa Remix]

Vuca - Bossafrica

The Dining Rooms - No Problem [7 Samurai Instrumental RMX]

Renee Rosnes - Empress Afternoon

Thievery Corporation - The Heart's a Lonely Hunter [Louie Vega Remix]

Mo'Horizons - Morning Bay

Badmarsh - Easin' In

Huun Huur Tu - Chedy Khaan [Malerija Mix]

Chambao - As De Corazones

Los Cucas - Mala

Shivaree - Goodnight Moon

Jamiroquai - Talullah
CD 2
Donald Byrd - Christo Redentor

Jose Feliciano - I Can't Get No Satisfaction

Tom Scott - Sneakin' In The Back

Patricia Barber - Witchcraft (live)

Tony Bennett & Billy Joel - New York Sate Of Mind

David Axelrod - The Human Abstract

Novalima feat. Andres Dulude y Anna Marie Deter - Goza

Toots Thielemans - Bluesette

Tom Jobin - Insensatez

Astrud Gilberto & Tom Jobim - So Tinha De Ser Com Voce

Claudette Soares - Ao Amigo Tom

Baden Powell & Mauricio Einhorn - Consolacao

Os Cariocas - Ela E' Carioca

Brenda Fassie - Vul'indlela

Motema Africa - Pesa Pesa