April 24, 2022
The music market in the times of digitization, the future of this industry, changing behavior of listeners. Stanisław Trzciński as a guest of the Herra On Air podcast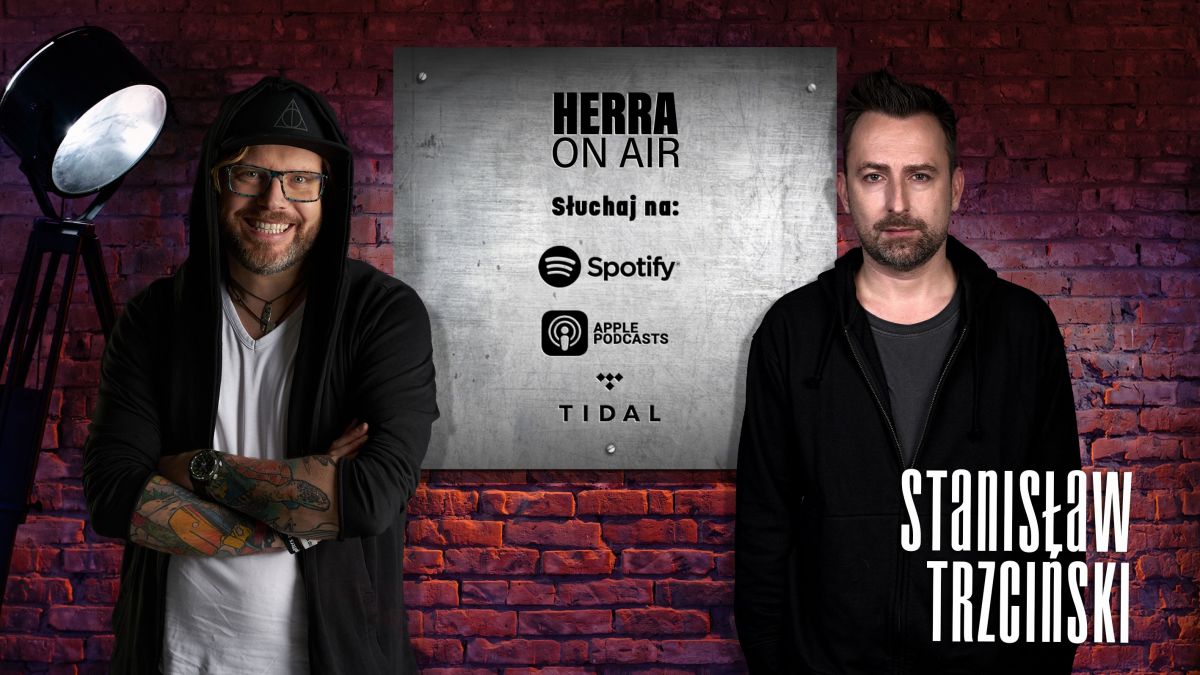 I recommend our long conversation with Wojtek Herra in his forest in Anin. Particularly to all interested in how the perception of music, listeners, technologies, the music market and the use of music in marketing communication are changing. Futurology lovers too. Much of this has found its way into my PhD, and it will probably be published sometime in a book. Such a small trailer - he got everything out of me. This interview is actually more of a discussion of the two of us, because Wojciech in the second part shared some extremely valuable observations with me, for which I thank him very much. Thanks to this, I made a few predictions and visions for the future. And I even suggest what to invest in.

Here is the link to the podcast on Spotify> https://open.spotify.com/episode/4QEXRTmptH025sgz2VJ1SZ

In addition, you can find our conversation on the "Herra On Air" podcast channel on Tidal and Apple Podcast.

Have a good reception!
Staszek Trzciński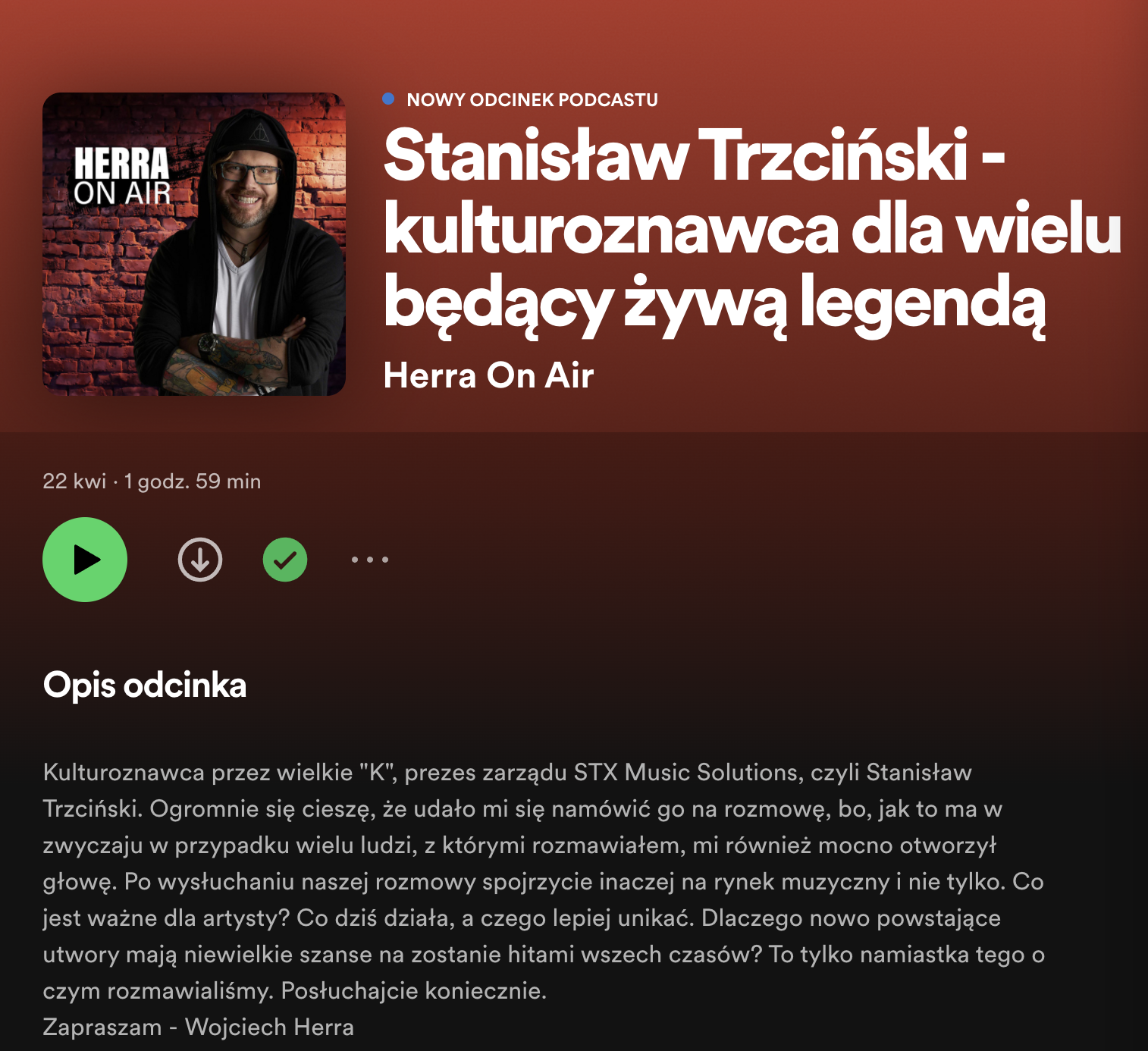 Wojciech Herra wrote:

"Three of me brought me up musically. Songs from the hit list recorded on Kasprzak. But Staszek introduced me to musical maturity and adulthood. I had all the Pinacolada and Positive Vibrations albums. I loved and still love the club versions of classic tracks he found. It was he who taught me what light, pleasant and good music is. Relaxation and full chillout. Musically, soul, funk and acid jazz. Fantastic guy.
Culture expert with capitals "CE", president of the board of STX Music Solutions, that is Stanisław Trzciński. I am delighted that I managed to get him to talk to him, because, as is customary with many people I have spoken to, he also opened my head a lot. After listening to our conversation, you will have a different look at the music market and beyond. What is important for an artist? What works today and what is better to avoid. Why are new songs unlikely to be hits of all time? This is just a substitute for what we talked about. You must listen. I invite you - Wojciech Herra ".
Share: