Pieprz i Wanilia vol. 2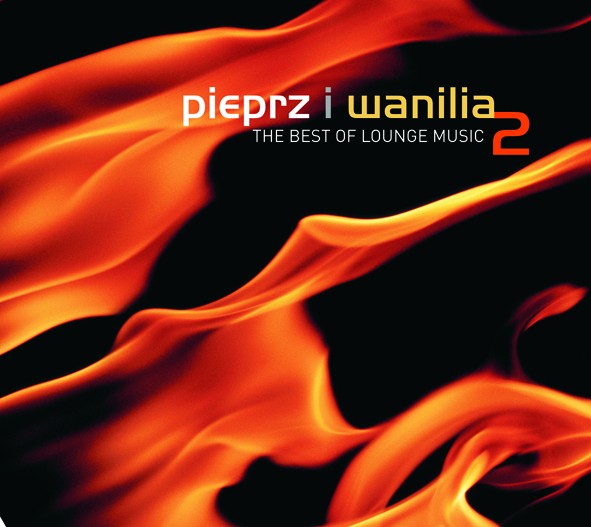 Stanisław Trzciński, the creator of Pozytywne Wibracje and Pinacolada series, STX Records, EMI Music Poland, DougFaberFamily present: the second part of excellently received in the Polish market compilation Pieprz i Wanilia. Pieprz i Wanilia Vol. 2 The Best Of Lounge Music.
The continuation of the musical adventure in time and space from classic soul to the modern sounds of nu jazz and chill-out, from South America and North America, through Africa and Europe to Far Asia.
On the vol.2 album there are among others: Macy Gray, Joao Gilberto, Natacha Atlas, Randy Crawford, Craig David, Lara Fabian, Asian Dub Foundation & Sinead O'Connor, Craig Armstrong, James Brown, Gotan Project, Nusrat Fateh Ali Khan, Chet Baker and many others.
The reception of the first part of this compilation exceeded the wildest expectations, which confirms that the direction taken was not only right but also awaited – says the creator of Pieprz i Wanilia series Stanisław Trzciński. – Encouraged with the warm reception of the critics, and most of all the listeners, we offer the second part of the compilation Pieprz i Wanilia. As the album cover – the contents this time are more fiery and energetic. We propose more Hindu and Spanish pieces, and apart from that traditional elements South and North American and American and Arabic dominate the album – adds Trzciński. To remind, Pieprz i Wanilia is a modern, contemporary and more moveable mix of ethnic world music with standards and songs from chill-out and lounge music with audible elements of exotics.
The entire series is dedicated to people, who had effectively inoculated us all with a curiosity of the world – Elzbieta Dzikowska and Tony Halik.
---
Tracklist for "Pieprz i Wanilia" vol. 2
CD 1
Joao Gilberto - S'Wonderful

Randy Crawford - Rio De Janeiro Blue

Marcos Valle - Parabens

Gal Costa - Aquarela Do Brasil

S-Tone Inc. - Beira Do Mar

Wilson Das Neves - Pick Up The Pieces

Johny Clarke - Crazy Baldhead

Skeewiff - The Bone - Part One

Indian Vibes - Mathar (Discovery Of India Mix)

Shawn Lee`s Ping Pong Orchestra - Bollywood

Sapna - Pyar Do Pyar Lo

Natacha Atlas - Eye Of The Duck

Mardi Gras.BB - Kung Fu Fighting

Cal Tjader - Under A Blanket of Blue

Toots Thielemans - Big Bossa

Lara Fabian and Mario Frangoulis - So In Love

Craig Armstrong feat. Evan Dando - Wake Up In New York

Bonus Track: Macy Gray - Sexual Revolution
CD 2
Javi P3z Orquestra - Ping Pong

James Brown - Give It Up Or Turnit a Loose (Fantasista Re-formation)

Mojo Project - Free (SUMO Vocal Bounce)

Tricatel Inc. - Alegria

Asian Dub Foundation & Sinead O'Connor - 1000 Mirrors

Fun'Da'Mental - Ja Sha Taan

Craig David - Rise & Fall (Rishi Rich Kulcha Remix Featuring Juggy D)

Kavita K. Subramaniam, Alka Yagnik, Amit Kumar, Udit Narayan, SonU Nigam - Bole Chudiyan

Sound Simulator - Kanun (Original Mix)

Nusrat Fateh Ali Khan - Mustt Musst (Massive Attack Mix)

Sandesh Shandilya - Soul of K3G (Instrumental)

Varano - Universal Rhythm

Beatfanatic - Jugando Capoeira (Remix)

Boomtang - Habibi

The Reg Project - Harem

Gotan Project Meets Chet Baker - Round About Midnight