After Hours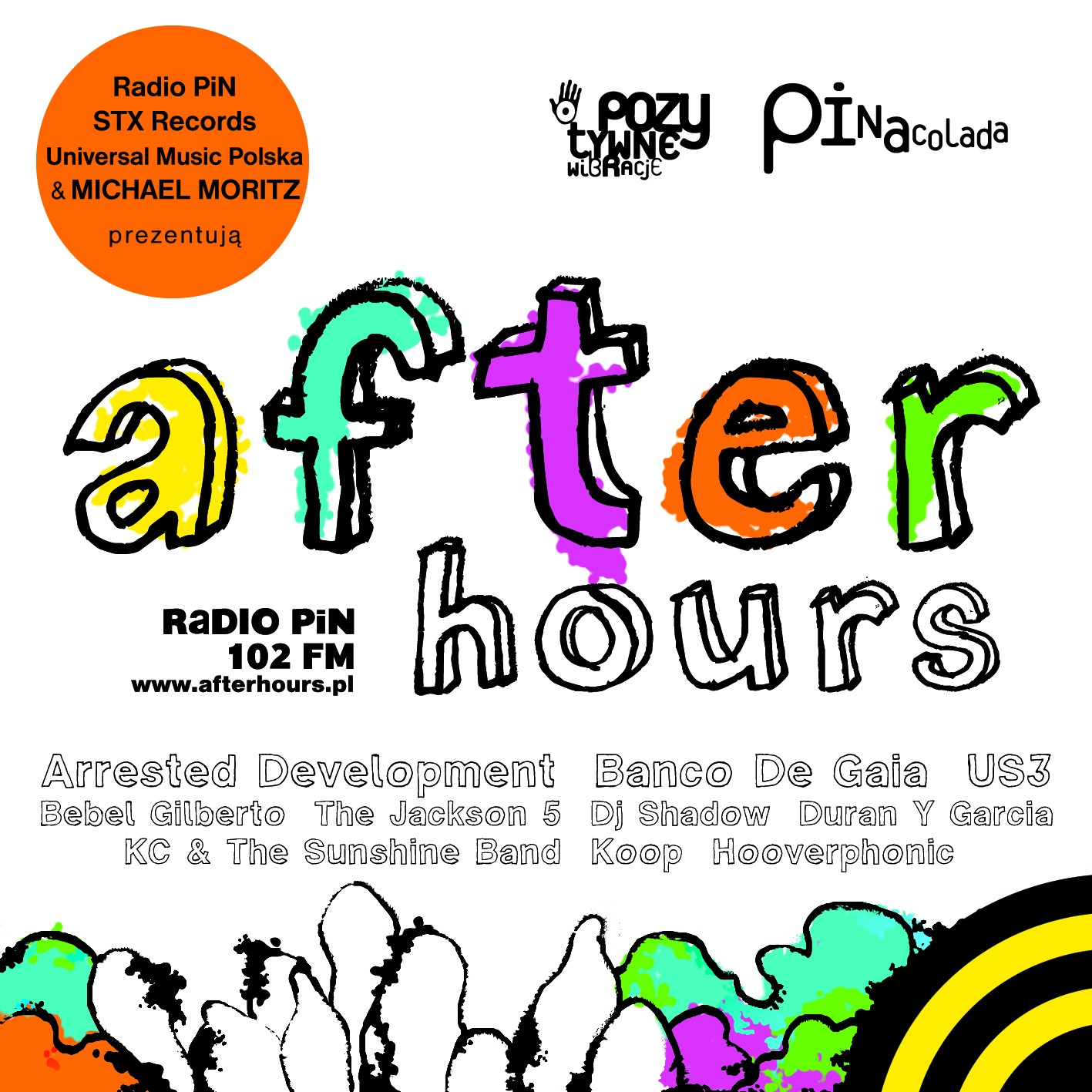 Radio PiN, STX Records and Universal Music Poland present an audio compilations After Hours (2CD).
After the unusually popular CV series Pinacolada, this time "after hours" we present the music known from the programme by Michael Moritz – After Hours and other pieces perfect to listen after hours.
The mix of the best, carefully selected, energetic rhythms Fun and gentle, soothing sounds of the well know Radio PiN show. On the double CD album there are among others: Hooverphonic, Bebel Gilberto, Koop, US3, Mystic Diversion, Arrested Development, KC & The Sunshine Band, Jose Gonzalez, Nighthawks.
The repertoire for the album apart from the author of the programme was selected by those who created the Pinacolada series: Emil Marat, Marcin Sobesto and Stanisław Trzciński.
---
Tracklist for "After Hours"
CD 1
St Germain - What Do You Think About

Sugar Ray - Hold Your Eyes

Gene Harris - Los Alamitos Latin Love Song

The Time - 777 9311

DJ Shadow - This Time (I'm Gonna Try It My Way)

Aretha Franklin - Rock Stedy

Arrested Development - Fishin 4 Religion

Eddie Kendricks - Keep On Truckin

KC & The Sunshine Band - I'm Your Boogie Man

Jackson 5 - ABC

Jimpster - Don't Push It

US3 - You Can't Hold Me Down

US3 - Grand Groove

Kanał Audytywny feat. Natalia Grosiak - Radiowa piosenka o niczym

Cabaret Noir - Radio Waves
CD 2
Hooverphonic - Tomorrow

Bebel Gilberto - Tanto Tempo

Koop - Koop Island Blues

Michael Franti - Oh My Good

Nighthawks - Nightflight

Banco De Gaia - Sinhala

Urbs - Ununited

Duran Y Garcia - Only

Christophe Goze - About Us

Fenomenon - Sleepy Meadown Of Buxton

Mystic Diversion - Warm Summer Night

Ratnabali - Breeze

2 Men 4 Soul - Sex Me

Jose Gonzalez - Heartbeats